Technological Change, Marxist Contradictions and Institutional Revolutions: A Historical Perspective Robert Allen, August 2016
Brexit. Back to the future Slavéna Nazarova, Crédit agricole, 2 juin 2020
Le Brexit, de lourds enjeux pour l'automobile Les Echos, 31 janvier 2020
Le Brexit et les deux Irlandes Ophélie Siméon, La vie des idées, 17 décembre 2018
The Hardships of Brexit The Economist's Voice, special Issue: vol.16, n°1, December 2019
?
Divided and Connected. Regional Inequalities in the North, the Uk and the Developed World
Luke Raikes, Arianna Giovannini and Bianca Getzel, Institute for Public Policy Research, November 2019 Summary
Get Brexit done ! Michael Roberts, December 13, 2019
Working class vote key to Tory wins Philip Georgiadis, The Financial Times, December 13, 2019
Le Brexit est le produit de la désindustrialisation Christian Rioux, Le devoir, 1 décembre 2019
The Labour party deserves to form the next UK government David G Blanchflower et al., Financial Times, November 26, 2019
Labour's economic policy: the challenge ahead Michael Roberts, November 23, 2019
What Means This Labour Unrest? William Crawford Anderson, 1912

Revisiting the Great Labour Unrest, 1911-1914 Yann Béliard, Labour History Review, vol. 79, n° 1, April 2014

Labor Unrest in England, 1910-1914 Roland V. Sires, The Journal of Economic History, Vol. 15, No. 3, September 1955
Le coût déjà subi par le Royaume-Uni après le référendum sur le Brexit Patrick Artus, 30 octobre 2019
Prospects for the UK Economy and ... Brexit National Institute Economic Review, November 2019
Wages at the Wheel: Were Spinners Part of the High Wage Economy
Jane Humphries and Benjamin Schneider, Oxford Economic and Social History Working Paper n°174, October 2019

Spinning the industrial revolution Jane Humphries and Benjamin Schneider, The Economic History Review, Vol. 72, n°1, Feb. 2019

'Real wages'? Contractors, workers, and pay in London building trades, 1650–1800 Judy Z. Stephenson, The Economic History Review, Vol. 71, n°1, Feb. 2018

Peter Pan Goes Wrong The Mischief Theatre Company, BBC1, December 2016
Report on National minimum wage in the UK JAlena Geydt, January 2018
Salaires : la décennie perdue (2008-2018) Jacques Freyssinet, Ires, août 2019
Operation Yellowhammer HMG Reasonable Worst Case Planning Assumptions, 2 August 2019
Les Echos
Ce backstop qui bloque le Brexit Yann Mens, Alternatives économiques, 10 septembre 2019
The Impact of Brexit on UK Firms Nicholas Bloom et al., Stanford, August, 2019 vox.eu
Brexit sans accord : attention les secousses ! Aude Martin, Alternatives économiques, 6 septembre 2019
Engels' Pause: A Pessimist's Guide to the British Industrial Revolution Robert C. Allen, Oxford, 2007

Engels' pause: Technical change, capital accumulation, and inequality in the british industrial revolution
Robert C. Allen, Explorations in Economic History n°46, 2009
Brexit Britain Michael Roberts, Rupture Magazine, August 4, 2019
The political economy of Peterloo Michael Roberts, August 16, 2019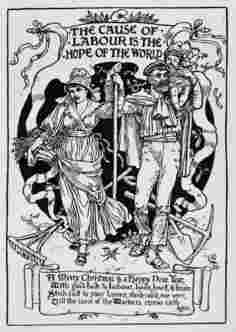 Speech on the productivity puzzle Gavin Jackson, medium, June 2019
Les Brexiters ne comprennent pas l'économie contemporaine Patrick Artus, 2 mai 2019
Brexit sans deal : une très mauvaise idée (passage à des chaînes de valeur régionales) Patrick Artus, 5 avril 2019
EU-UK Global Value Chain trade and the indirect costs of Brexit Rita Cappariello et al., July 23, 2018 Vox
People in employment on zero hours contracts
European Economic Area (EEA) migration in the UK, Final report of the Migration Advisory Committee, September 2018
Eviter le no-deal brexit par accident Elie Cohen, Telos, 15 février 2019
The East India Company: The original corporate raiders William Dalrymple, The Guardian, March 4, 2015
Brexit deadlock as countdown continues Paul Mason, February 2019
Brexit : le jeu de la poule mouillée Catherine Mathieu et Henri Sterdyniak, OFCE, 7 février 2019
Low Pay Commission 2018 Report Summary of findings, December 2018 Research Summary
The impact of the minimum wage on employment and hours Stella Capuano, James Cockett, Helen Gray, Institute for Employment Studies, 2018

The NMW/NLW and progression out of minimum wage jobs Silvia Avram, Susan Harkness, Iser, 2018

Minimum wage and the propensity to automate or offshore SGrace Lordan, LSE, 2018
Brexit avec ou sans accord : quelle différence ? Vincent Vicard, Cepii, 21 janvier 2019
The Legitimacy of the Brexit Referendum Sandra Kröger, Social Europe, January 2019
The Brexit issue debated in the British SWP journal Wayne Asher, Alex Callinicos, International Socialist Review n°161, January 2019
We pay to have an underclass Simon Heffer, The Telegraph, 29 August 2007
Social class differences in IQ: implications for the government's 'fair access' political agenda Bruce G. Charlton, 2008
Sur les pas de George Orwell. À Wigan, dans l'Angleterre de l'austérité Gwenaëlle Lenoir, Le Monde diplomatique, janvier 2019
On Borrowed Time. Finance and the UK's current account deficit Grace Blakeley, IPPR Commission on Economic Justice, 2018
The truth about a no-deal Brexit The Economist, November 24, 2018
What is holding back UK productivity? Lessons from decades of measurement
Geoff Mason, Mary O'Mahony, Rebecca Riley, National Institute Economic Review n° 246, November 2018
Prospects For The UK Economy Arno Hantzsche, Amit Kara and Garry Young, National Institute Economic Review n° 246, November 2018
Brexit sans accord : quel coût ? Une approche par le commerce extérieur et l'investissement direct Patrick Artus, 24 octobre 2018
An Anatomy of Economic Inequality in the UK. Report of the National Equality Panel
John Hills (dir.), Government Equality Office/London School of Economics, 2010 Summary Executive Summary
portail data
The Costs of Economic Nationalism: Evidence from the Brexit Experiment
Benjamin Born, Gernot J. Müller, Moritz Schularick, Petr Sedlácek, June 18, 2018
Prosperity and Justice Institute for Public Policy Research (IPPR)
A plan for a new economy ? Michael Roberts,September 2018
Solving the United Kingdom's Productivity Puzzle in a Digital Age Mc Kinsey, September 2018 summary
Did Austerity Cause Brexit? Thiemo Fetzer, University of Warwick, June 2018 Annex
The Industrial Revolution could shed light on modern productivity The Economist, Aug 2nd 2018
Top wealth shares in the UK over more than a century
Facundo Alvaredo, Anthony B. Atkinson, Salvatore Morellic, Journal of Public Economics 162, 2018
Unreal Wages? Real Income and Economic Growth in England, 1260-1850 Jane Humphries, Jacob Weisdorf, The Economic Journal, September 2019

résumé Anota
When did sustained growth start? Dietrich Vollrath, March 2018 Sustained growth and the increase in work hours D. Vollrath, June 2018

The Longest Years: New Estimates of Labor Input in England, 1760–1830
Hans-Joachim Voth, The Journal of Economic History, Vol.61, n°4, December 2001

Time and Work in Eighteenth-Century London
Hans-Joachim Voth, The Journal of Economic History, Vol.58, n°1, March 1998

The transformation of labor supply in the pre-industrial world
Mark Koyama, Journal of Economic Behavior & Organization 81, 2012
The past decade's productivity growth in historical context John Lewis, April 25, 2018
Which Manufacturing Sectors Are Most Vulnerable To Brexit M. Gasiorek et al., Briefing Paper, February 2018
Productivity puzzles Andrew G Haldane, Chief Economist, Bank of England, 20 March 2017
Disentangling the UK productivity problem Simon Wren-Lewis, 28 November 2017
Innovation, research and the UK's productivity crisis Richard Jones, Speri Paper No. 28 April 2016
Brexit dossier de presse, novembre 2017
The Budget downgrade: productivity crunch Diane Coyle, Prospect Magazine, December 2017
Four theories to explain the UK's productivity woes Gemma Tetlow, Financial Times, October 23, 2017
Assurance chômage : le contre-modèle britannique Marion L'Hour, Alternatives économiques, 18/10/2017
Poor productivity leaves Britain's public finances looking shaky The Economist, Oct 12th 2017
UK: full employment, but falling incomes Michael Roberts, 13/09/2017
Working Harder, not Smarter: the Employee Contribution to Meeting the UK's Productivity Challenge Sarah Welfare, The Smith Institute July 2016
Will robots steal our jobs? The potential impact of automation on the UK and other major economies UK Economic Outlook, March 2017
Brexit Macroeconomic Implications Eurobank, April 2017
The UK National Minimum Wage's Impact on Productivity Marian Rizov, Richard Croucher, Thomas Lange, British Journal of Management, Vol. 27, 819–835 (2016) National minimum wages improve productivity
Comment le dumping social a entraîné le Brexit Dominique Redor, Décembre 2016
Productivity: The route to Brexit success McKinsey, December 2016
The Macroeconomic Impact of Liberal Economic Policies in the UK K. Coutts & G. Gudgin, April 2015 Executive Summary
Corbyn and the Future of Labour 2016
Brexit and competition policy in Europe Georgios Petropoulos, Bruegel, July 2016
UK Révolution ? Theresa May et le changement de paradigme Jacques Sapir, 10 août 2016
Prospects for the UK Economy Simon Kirby et al., National Institute Economic Review No. 237 August 2016
Whose Recovery ? Andrew G Haldane, Chief Economist, Bank of England, Port Talbot, 30 June 2016
Rising inequality in the UK and the political economy of Brexit Özlem Onaran & Alexander Guschanski, July 2016
Une stratégie de passager clandestin vis-à-vis de l'UE ? P.Artus, 21 juillet 2016
The Economic Outlook after the UK Referendum European Economy, July 2016
British economy policy is not helping those at the bottom The Economist, July 2016
The United Kingdom's Brexit vote leads to a major economic shock Giovanni Cozzi, Terry McKinley, July 2016
The Brexit Hard-Liners Take Control of Government Alan Thornett, Socialist Resistance, July 14, 2016
Three scenarios for the future of the UK's relationship with the EU The White House Consultancy, July 2016
Austerity is the cause of our economic woes. It's nothing to do with the EU Mariana Mazzucato, theguardian.com, 27 June 2016
Après le Brexit, quelle rupture en Europe ? Catherine Mathieu et Henri Sterdyniak, Les économistes atterrés, Juillet 2016
Pourquoi le Brexit est vraiment une mauvaise idée pour le Royaume-Uni Patrick Artus, 1er juillet 2016
Le Brexit: un désastre en préparation depuis des décennies Gary Younge, A l'encontre, 3 juillet 2016
Missing Topic In #EUref: Neo-liberalism Gone Too Far Vivien Schmidt, Social Europe, 22 June 2016
Le vote Brexit est un désastre, mais la lutte continue Socialist Resistance, A l'encontre, 26 juin 2016
Les réformes du marché du travail au Royaume-Uni 2010-2016 Jeremias Prassl, COE, mars 2016
Les raisons d'une croissance plus forte au Royaume-Uni qu'en France depuis mi-2013 Y.Hauseux, J.Pramil, Insee, mars 2016
The UK/EU deal vs Brexit alternatives Crédit agricole March 2, 2016
What Has Been Happening to UK Income Inequality since the Mid-1990s? IZA, February 2016
The UK's Productivity Puzzle Alex Bryson, John Forth, Cepremap, June 2015
Jeremy Corbyn, un autre espoir Bernard Marx, regards, Septembre 2015
Corbynomics – extreme or moderate ? Michael Roberts, 11 September 2015
Investing in the future. A different way out of the economic crisis M.Burke, A.Freeman &M.Roberts, Fire Brigades Union, 1/15/2011
The Economy in 2020 Jeremy Corbyn, 22nd July 2015
Taking Corbynomics Seriously Robert Skidelsky, 20 August 2015
The Macroeconomic Impact of Liberal Economic Policies in the UK Ken Coutts and Graham Gudgin, April 2015
Sale of the century: the privatisation scam James Meek, The Guardian, 22 August 2014
Why should we care about productivity? Vicky Pryce, National Institute Economic Review No. 231 February 2015
Le Royaume-Uni est-il vraiment en phase de redressement ? John Weeks, blog Libé Economistes atterrés,23 juillet 2014
The great British jobs and productivity mystery João Paulo Pessoa, John Van Reenen, 28 June 2014
The economic consequences of leaving the EU CER commission on the UK and the EU single market, June 2014
The Bittersweet Recovery Tony Dolphin, Institute for Public Policy Research, December 2013
Impact of the recession on workplaces and on employment relations EIRO, 2014
À la recherche de la productivité britannique perdue Insee, décembre 2013
The 2011 Workplace Employment Relations Study January 2013 Quand la crise abîme le travail L. Fauconnier, Metis, Février 2013
Perverse incentives and productivity Coppola comment, 8 February 2013
UK productivity puzzle possibly solved? Izabella Kaminska, FT Alphaville, February 5, 2013
Royaume-Uni : la politique de l'offre version 2010, anatomie d'un échec Flash 2012
The tragedy of UK fiscal policy in the aftermath of the financial crisis Malcolm Sawyer, Cambridge Journal of Economics, 2012, 36
The true face of austerity: Neoliberalism and the lies that impoverish Daily Kos, Oct 12, 2011
From Boom To Bust: The Capitalist Crisis And How To Beat It Socialist Resistance, February, 2011
Ils nomment cela une relance? David McNally, A l'encontre,10 mai 2011
Fiscal Austerity. Lessons from Recent Events in the British Isles G.Fontana & M.Sawyer, Challenge, vol.54, n°2, March/April 2011
Au Royaume-Uni, l'austérité est déjà une brutale réalité Mathieu Magnaudeix, Mediapart, 10 Décembre 2010
Britain & Europe Margaret Thatcher, Bruges, 20th September 1988
Plan d'austérité britannique : un présage ? politiquessociales.net novembre 2010
Changement d'indexation pour les retraites britanniques : quel impact sur les gilts indexés Flash 2010
The unlikely revolutionary The Economist, Aug 12th 2010
Un budget d'urgence crédible, au coût économique sous-estimé Flash 2010
Royaume-Uni : que faire avec l'immigration ? politiquessociales.net 2010
Royaume-Uni : moderniser l'État providence politiquessociales.net 2010
Royaume-Uni: une dépréciation salutaire? Flash 2010
An Anatomy of Economic Inequality National Equality Panel 2010
Charts and Statistical Annex part 1% les plus riches
Profitability of UK companies 2nd quarter 2009, ONS, october 2009
Une économie en soin intensif ? Flash, septembre 2009
Royaume-Uni : Mesurer l'impact du salaire minimum 4 études sur politiquessociales.net
Will the recession damage UK long-term growth prospects? Economic Outlook, january 2009
Working time in the UK Colette Fagan, International Seminar on Working Time, 2009
Une vraie « fausse » reprise ? Flash juillet 2009
Le Royaume-Uni peut-il tirer une reprise économique ? Flash n°287, juin 2009
Pas d'autre solution pour le Royaume-Uni que de faire repartir la City Flash n°213, mai 2009
Le plan de relance britannique Flash special report, novembre 2008
Royaume-Uni : dix ans de salaire minimum PolitiquesSociales.net, novembre 2008
Labor Market Reforms and Changes in Wage Inequality (UK-USA) A. Gosling and T. Lemieux, NBER Working Paper 8413, 2001
Le National Minimum Wage est-il comparable au SMIC ? Lettre Trésor-Eco n°31 mars 2008
National minimum wage report 2008 , Low Pay Commission, March 2008
Working out of poverty A study of the low-paid and the 'working poor'
Graeme Cooke and Kayte Lawton, Institute for Public Policy Research (ippr), January 2008
Le modèle britannique en difficulté ?
Profitability of UK companies 2nd quarter 2007, ONS, october 2007
Why Has theNational Minimum Wage Had Little or No Impact on Employment ? David Metcalf, CEP Discussion Paper n°781, 2007
Comparaison France-UK: dix ans de différences Libération 11 mai 2007
National Minimum Wage Low Pay Commission Report 2007
Le chômage ne diminue que dans les statistiques Jean-Jacques Chavigné, 15 avril 2007
Poverty and inequality in the UK: 2007 The Institute for Fiscal Studies
Les performances du marché du travail au Royaume-Uni DGTPE, Janvier 2007
La pauvreté et l'exclusion sociale Economie et Statistique n°383-384-385, 2005 graphique sur la pauvreté
Les trappes du modèle social britannique Florence Lefresne, Politique décembre 2005
Vive Blair et vive la dépense publique ! Farnetti, Mathieu, Lordon Libé 25/10/2005
Mystification blairiste Isaac Johsua
Economic Survey of the United Kingdom 2005 OCDE + Policy brief
Le modèle social européen version Tony Blair Jean Gadrey
Pauvreté infantile: les petits britanniques vont-ils reprendre le dessus?
Pour créer des emplois, faut-il imiter le modèle britannique ? Francisco Vergara
Emploi : le mythe de la performance britannique Francisco Vergara, Le Monde, 13 septembre 2005
The Political Economy of New Labour Colin Hay
Rapport d'information de base 2004 Observatoire européen de l'emploi
Sous-emploi français, plein-emploi britannique Cercle d'Outre-Manche