| | | |
| --- | --- | --- |
| | | Sibelius Valse triste |
Old wine in new bottles? Reassessing the effects of globalisation on political preferences in Western Europe
Peter Egge Langsæther & Rune Stubager, European Journal of Political Research, 2019
How Much Does Reducing Inequality Matter for Global Poverty? Christoph Lakner et al., The World Bank, May 2019
Income Disparity Throughout Europe
Prospects for inflation in a high pressure economy: is the Phillips curve dead or is it just hibernating?
Peter Hooper, Frederic S. Mishkin, Amir Sufi, NBER, May 2019
Rapport sur les inégalités mondiales Facundo Alvaredo, Lucas Chancel, Thomas Piketty, Emmanuel Saez, Gabriel Zucman, 2018
Don't Blame Robots for Low Wages Paul Krugman, 14 mars 2019
La catastrophe démographique européenne Alexandre Mirlicourtois, Xerfi, 13 mars 2019
Rough waters. European trade unions in a time of crises Steffen Lehndorf , Heiner Dribbusch and Thorsten Schulten, Etui, 2017
Davos Elites Love to Advocate for Equality – So Long As Nothing Gets Done Branko Milanovic, January 23, 2019
The new elite's phoney crusade to save the world – without changing anything Anand Giridharadas, January 22, 2019
Neoliberalism: not so bad? Michael Roberts, March 12, 2019
Un monde moins inégalitaire, mais des pays plus inégaux ? Isabelle Bensidoun & Grégoire Elkouby, Cepii, février 2019
Bill Gates says poverty is decreasing. He couldn't be more wrong Jason Hickel January 29, 2019 + débat Sinker/Hickel
A global macroeconomics – yes, macroeconomics, dammit – of inequality and income distribution
James K. Galbraith, Review of Keynesian Economics, Vol. 7 No. 1, Spring 2019
How do we know the history of extreme poverty? Joe Hasell, Max Roser, ourworldindata.org, February 05, 2019

Global poverty over the long-term: legitimate issues Branko Milanovic, February 2019 + traduction de Martin Anota
Qui profite de la croissance des revenus dans le monde ? Observatoire des inégalités, 5 février 2019
Financialization, Trade, and Investment Agreements: Through the Looking Glass or Through the Realities of Income Distribution and Government Policy?
Alex Izurieta, Pierre Kohle, Juan Pizarro, September 2018
The Taxing Deed of Globalization Peter H. Egger, Sergey Nigai, Nora M. Strecker, American Economic Review 2019, 109(2)
Davos Elites Love to Advocate for Equality – So Long As Nothing Gets Done Branko Milanovic, January 23, 2019
The new elite's phoney crusade to save the world – without changing anything Anand Giridharadas, January 22, 2019
Europe : Le socle social en perspective historique Maria Jepsen, Philippe Pochet, Revue de l'OFCE n°158, 2018
Pour que les salaires augmentent, il faut que les travailleurs aient un plus grand pouvoir de négociation Le nouvel Economiste, 5 juin 2018
Traduction d'un article de The Economist (en annexe)
L'embellie sur le front de l'emploi est éclipsée par une stagnation sans précédent des salaires OCDE, juillet 2018
Simplified Distributional National Accounts Thomas Piketty, Emmanuel Saez, Gabriel Zucman, WID, January 2019
Methods and Estimates for the US December 2016
L'évolution de la structure sociale dans quinze pays européens (1993-2013) : quelle polarisation de l'emploi ?
Camille Peugny, Sociologie, n° 4, vol. 9, 2018 annexes
La polarisation de l'emploi est une question politique Xavier Molénat, 7 février 2019
Unions and Wage Inequality: The Roles of Gender, Skill and Public Sector Employment David Card, Thomas Lemieux, W. Craig Riddel, IZA, 2018
Social policy in the European Union: state of play ETUI, 2018
Wage dynamics in the EMU Quarterly Report on the Euro Area, Vol. 17, n° 3, 2018
Inequality Is Bad for Growth of the Poor (But Not for That of the Rich) Roy van der Weide, Branko Milanovic, The World Bank, July 2014
Why inequality matters? Branko Milanovic, 2018
The Global Economy's Shifting Centre of Gravity Danny Quah, Global Policy, Volume 2, Issue 1, January 2011

The shifting gravity of global poverty Daniel Mahler, blogs.worldbank.org, 11/29/2018
Concept and practice of a living wage Eurofound, 2018
How Should We Think about the Winners and Losers from Globalization? Three Narratives and their Implications Nicolas Lamp, November 2018
What lies behind gender pay gaps ILO, Global Wage Report 2018/19 The Political Roots of Falling Wage Growth
Financial structure and income inequality BIS Working Paper n°756, 2018
Inequalities in household wealth across OECD countries Carlotta Balestra, Richard Tonkin, OECD, 2018
Bye Bye Baby. How Crises Affect Fertility Rates IMF, november 2018
Inclusive Growth in Europe after Austerity
Calmfors and Driffill Revisited: Analysis of European Institutional and Macroeconomic Heterogeneity
Thomas Pastore, Aizhan Shorman, OFCE, November 2018
blog OFCE
Optimal Wage Setting: Four Families in the Economic Literature Odile Chagny, June 2018
Que nous dit la «courbe de l'éléphant» de Branko Milanovic ? Olivier Galland, Telos, 29 octobre 2018
Disarticulation goes North Branko Milanovic, October 16, 2015
European Populism: Trends, Threats and Future Prospects
Martin Eiermann, Yascha Mounk, Limor Gultchin, Tony Blair Institute, 29th December 2017
Developments in collectively agreed pay 2000–2017 Eurofound, 2018
Social insecurities and resilience Eurofound, 2018
Income redistribution across different income groups across OECD countries Orsetta Causa & Mikkel Hermansen, LIS, September 2018
Inequality is Bad for Growth of the Poor (but Not for That of the Rich) Roy van der Weide & Branko Milanovic, TheWorld Bank Economic Review, 2018
Distributional National Accounts: Methods and Estimates for the US Thomas Piketty, Emmanuel Saez, Gabriel Zucman, The Quarterly Journal of Economics, Vol. 133, May 2018, Issue 2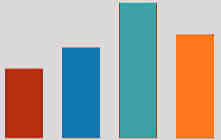 Gabriel Zucman: Distributional National Accounts
Reflections on Dwindling Worker Bargaining Power and Monetary Policy Alan B. Krueger, Jackson Hole, August 24, 2018
Changes in the global income distribution and their political consequences Branko Milanovic, Oslo, August 2018
Why so many people who need the government hate it Suzanne Mettler, Vox, August 17, 2018
Inequality in the Middle East Facundo Alvaredo, Lydia Assouad, Thomas Piketty, 13 August 2018
Myths of the 1 Percent: What Puts People at the Top Jonathan Rothwell, The New York Times, November 17, 2017
Les populistes font adopter une loi controversée sur le travail Boursorama/AFP, 7 août 2018
Income and Wealth Inequality in America, 1949-2016 Moritz Kuhn, Moritz Schularick, Ulrike I. Steins, June 2018
American Exceptionalism in Market Income Inequality Janet C. Gornick, Branko Milanovic, Nathaniel Johnson, LIS, March 2017
Unions and Inequality over the Twentieth Century: New Evidence from Survey Data Henry S. Farber, Daniel Herbst, Ilyana Kuziemko, Suresh Naidu, NBER, May 201818
Genetic Endowments and Wealth Inequality Daniel Barth, Nicholas W. Papageorge, Kevin Thom, NBER, May 2018
Recent Wage Dynamics in Advanced Economics: Drivers and Implications IMF, World Economic Outlook, October 2017, Chapter 2
Minimum Income Policies in EU Member States European Parliament, April 2017
Germany's Minimum Wage Has Reduced Wage Inequality Carlos Vacas-Soriano, June 22, 2018
Wage developments in the EU and the impact of Germany's minimum wage Eurofound, 2018
Inequality and Globalization: A Review Essay Martin Ravallion, Journal of Economic Literature, 2018, 56(2)
Négociation salariale en Europe : des modèles différents, de plus en plus décentralisés depuis la crise
Clémence Berson et Édouard Jousselin, Banque de France, juin 2018
The state and class discipline: European labour market policy after the financial crisis
Charles Umney, Ian Greer, Özlem Onaran, Graham Symon, Capital & Class, 2017
Corporate Tax Cuts Increase Income Inequality Suresh Nallareddy, Ethan Rouen, Juan Carlos Suárez Serra, May 4, 2018
Tax Evasion and Inequality Annette Alstadster, Niels Johannesen, Gabriel Zucman, December 2017 summary résumé
Unions and Inequality Over the Twentieth Century Henry S. Farber, Daniel Herbst, Ilyana Kuziemko, Suresh Naidu, Princeton University, May 2018
De nouvelles données de l'OCDE mettent au jour de profonds fossés en matière de bien-être How's life?
A Hierarchy Model of Income Distribution Blair Fix, April 2018

L'impact des politiques d'austérité sur les dépenses de santé en Europe Antoine Math, avril 2018
Real wage cyclicality in the Eurozone before and during the Great Recession Gregory Verdugo, European Economic Review 82, 2016
Travailleurs pauvres en Europe : des chiffres alarmants Grégoire Normand, La Tribune, 9 mars 2018
The Changing Wealth of Nations 2018 The World Bank, February 2018 Executive summary
Quality of Life. European Survey 2016 Eurofound, 2017
The wealth of nations Michael Roberts, 2018/02/09
Income inequality and citizenship: Quantifying the link Branko Milanovic, 6 May 2015
Reward work, not wealth Oxfam, 2018
Classes européennes Milan Bouchet-Valat, la vie des idées, 22 janvier 2018
recension de : Cédric Hugrée, Étienne Penissat et Alexis Spire, Les classes sociales en Europe
Inequality in Europe Friedrich-Ebert-Stiftung, Hans Böckler Stiftung, January 2018
The Aggregate and Distributional Effects of Financial Globalization: Evidence from Macro and Sectoral Data Davide Furceri, Prakash Loungani, Jonathan D. Ostry, October 2017
World Inequality Report 2018 Facundo Alvaredo, Lucas Chancel, Thomas Piketty, Emmanuel Saez, Gabriel Zucman, December 2017
Full report synthèse France Pourquoi prospèrent les inégalités mondiales ? Vittorio De Filippis, Libération, 14/12/2017
Social Justice in the EU – Index Report 2017 BertelsmannStiftung, November 2017
The determinants of income inequality in OECD countries Pasquale Tridico, Cambridge Journal of Economics, 2017
The state and class discipline: European labour market policy after the financial crisis Charles Umney, Ian Greer, Özlem Onaran, Graham Symon, Capital & Class 1–19, 2017
Pobreza laboral y degradación del empleo Mikel de la Fuente, Viento Sur, 28/10/2017
Left in the lurch. Globalisation has marginalised many regions in the rich world The Economist, Oct 21st 2017
Les laissés pour compte de la mondialisation
Employer strategies, cross-class coalitions and the free movement of labour in the enlarged European Union Alexandre Afonso, Socio-Economic Review, Volume 10, Issue 4, 2012
Réformes du marché du travail et évolution des salaires Patrick Artus, 256 octobre 2017
Pays de l'OCDE : il faudrait s'intéresser davantage à la répartition des revenus Patrick Artus, 26 octobre 2017
Income polarization in European countries and Europe wide, 2004–2012 Jinxian Wang, Koen Caminada, Kees Goudswaard, Chen Wang, Cambridge Journal of Economics, 2017 Supporting information
Employment and Social Developments in Europe European Commission, October 2017
trimestriel:
Labour Market and Wage Developments in Europee Annual Review 2017, European Commission
The Rich and the Poor: The Construction of an Affluence Line from the Poverty Line Marcelo Medeiros, Social Indicators Research 78, 2006
Toward an Improved Definition of the Wealthy Kevin W. Capehart, Forum for Social Economics, vol. 46, n°4, 2017
Recent Wage Dynamics in Advanced Economies: Drivers and Implications IMF, World Economic Outlook, October 2017, Chapter 2
What does it mean to be rich? Some conceptual and empirical issues Pierre Concialdi, Ires, June 2017
Tackling Inequality IMF Fiscal Monitor, October 2017
Taxer les riches ne nuit pas à la croissance
Asymmetric wage adjustment and employment in European firms Petra Marotzke et al., Banque de France, September 2017
The Costs of Flexibility-Enhancing Structural Reforms: A Literature Review T.Boeri, P. Cahuc, A. Zylberberg, OECD, 2015
Global Earnings Inequality, 1970-2015 Olle Hammar, Daniel Waldenström, CEPR, 20 June 2017 résumé sur Vox
Who Owns the Wealth in Tax Havens? Macro Evidence and Implications for Global Inequality A. Alstadsæter, N. Johannesen, G. Zucman, NBER, September 2017
Tax Evasion and Inequality A. Alstadsæter, N. Johannesen, G. Zucman, NBER, September 2017
Power, policy, and top income shares Evelyne Huber, Jingjing Huo, John D. Stephens, Socio-Economic Review, 2017
Comment les syndicats contribuent à réduire les inégalités de revenus Patrice Laroche, theconversation.com, 20 août 2017
Long-Run Trends in the Distribution of Income and Wealth Jesper Roine, Daniel Waldenstrom,
chapter 7 of Anthony B. Atkinson, François Bourguignon (eds), Handbook of Income Distribution, 2015
Consultation on social protection for people in all forms of employment European Commission, 26.4.2017
Macroeconomics and Household Heterogeneity Dirk Krueger, Kurt Mitman, Fabrizio Perri, March 18, 2016
A Common Neoliberal Trajectory: The Transformation of Industrial Relations in Advanced Capitalism Lucio Baccaro, Chris Howell, Politics & Society, vol.39(4), 2011
Macroeconomic Performance and Collective Bargaining: An International Perspective Robert J. Flanagan, Journal of Economic Literature, Vol. XXXVII, September 1999
Welfare-Consistent Global Poverty Measures Martin Ravallion, Shaohua Chen, NBER, August 2017
Why Won't Wages In Europe Rise As They Should ? Thorsten Schulten & Malte Luebker, Social Europe, 09/08/2017
The Good News on Wage Growth Mary C. Daly et al., Federal Reserve Bank of San Francisco, August 14, 2017
Collective bargaining in Europe in the 21st century Eurofound, 2015
Top Institutions and Economists Now Say Globalization Increases Inequality WashingtonsBlog, August 20, 2017
From Soviets to Oligarchs: Inequality and Property in Russia 1905-2016 Filip Novokmet, Thomas Piketty, Gabriel Zucman, June 2017 Appendix Data Clustering European Welfare Systems through a Performance Index Maria Alessandra Antonelli & Valeria De Bonis, 2016 Summary
Occupational change and wage inequality European Jobs Monitor 2017
Employment Shifts In Europe During The Recovery: Three Little Noticed Trends John Hurley 20/07/2017
The European Pillar of Social Rights in 20 principles
Income inequalities and employment patterns in Europe before and after the Great Recession Eurofound, 2017 Europe's Shrinking Middle Class
Rough waters: European trade unions in a time of crises
Inequality in Europe Michael Dauderstädt and Cem Keltek, Friedrich-Ebert-Stiftung, May 2017
Why Central and Eastern Europe needs a pay rise Béla Galgóczi (ETUI) May 2017
Establishing a European Pillar of Social Rights Communication from the Commission 26.4.2017
Market Expansion and Social Dumping in Europe Magdalena Bernaciak, 2015
Benchmarking Working Europe Etui, 2017
Measuring European competitiveness at the sectoral level Stefan Collignon & Piero Esposito, Etui, 2017 Executive Summary
Quel avenir pour les droits sociaux au sein de l'architecture économique de l'UE ? Raphael Goncalves Alves, CADTM, 15 février 2017
Global Inequality Dynamics: New Findings From Wid.World Alvaredo, Chancel, Piketty, Saez, Zucman, NBER February 2017
Decoupling of Wages from Productivity: Macro-Level Facts Cyrille Schwellnus, Andreas Kappeler, Pierre-Alain Pionnier, OECD, 24-Jan-2017
Reforms Watch
Stratégie pour l'emploi en temps de crise : un tournant de l'OCDE ? Ronald Janssen, Chronique internationale de l'Ires n°155, septembre 2016
Distributional National Accounts: Methods and Estimates for the United States
Thomas Piketty, Emmanuel Saez, Gabriel Zucman, NBER, December 2016 Summary Ronald Janssen, January 2017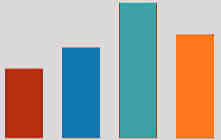 Panorama de la société 2016 Les indicateurs sociaux de l'OCDE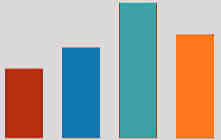 World Wealth and Income Database
The Two Constitutions of Europe: Integrating Social Rights in The New Economic Architecture of the Union O. De Schutter & P. Dermine, UCL, 2016
Globalization and Wage Inequality Elhanan Helpman, December 2, 2016
Wage inequality in the workplace ILO, Global Wage Report 2016/17
Greater Inequality Not Due To New Technology And Free Trade Sandro Scocco, Social Europe, 09/12/2016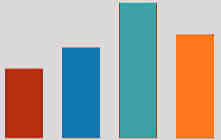 OECD Income Distribution Database (IDD) Gini, poverty, income, Methods and Concepts
Les inégalités restent élevées dans un contexte de reprise modérée OCDE, novembre 2016
Wages And Economic Performance – Three Fallacies Of Internal Devaluation Torsten Müller, Thorsten Schulten and Sepp Zuckerstätter 24/11/2016
Unit labour costs: no argument for low wages in Eastern and central Europe Martin Myant, ETUI, 2016
How Can Europe Change? Civil Society Proposals Thomas Fazi, ISIgrowth, October 2016
What role can minimum wages play in central and eastern Europe? Jan Drahokoupil, ETUI, 2016
G20 Enhanced Structural Reform Agenda G20, July 15, 2016
The Efficacy of Hybrid Collective Bargaining Systems Nils Braakmann and Bernd Brandl, 8 February 2016
Globalisation and Milanovic's Elephant Michael Roberts, 14/9/2016
Why far right parties do well at times of crisis: the role of labour market institutions Tim Vlandas & Daphne Halikiopoulou, 2016
Changes in remuneration and reward systems Eurofound, 2016
Transition to Transfers: Options For EMU Level Unemployment Insurance László Andor, 29/8/2016
European labour markets in times of crisis. A gender perspective CEE, OFCE, Ires
Transforming jobs to end poverty ILO, World Employment Social Outlook 2016
World Employment Social Outlook. Trends 2016 ILO
New evidence on wage adjustment in Europe during the period 2010-13 ECB Economic Bulletin, Issue 5 / 2016

Tous concernés : Pourquoi moins d'inégalité profite à tous OCDE, novembre 2015 [ozinega(f)15]
The European Social Model in Crisis. Is Europe Losing Its Soul ? Executive Summary + Chapter 1, Daniel Vaughan-Whitehead, 2015
Zone euro : la croissance du revenu des ménages au plus haut depuis 2001 Romaric Godin, La Tribune, 28 juillet 2016
What happened to collective bargaining during the great recession? Jelle Visser, IZA Journal of Labor Policy, 2016
An Economic Take on the Refugee Crisis. A Macroeconomic Assessment for the EU European Economy, July 2016
Poorer than their parents? Flat or falling incomes in advanced economies MGI, July 2016 Executive Summary
L'UE doit prendre le parti des perdants de la mondialisation Paul De Grauwe, 13 juillet 2016 (traduction M.Anota)
The EU should take the side of the losers of globalization Paul De Grauwe, Ivory Tower, 1 July 2016
McKinsey Slams Globalization: The Resentment Will Explode Tyler Durden, zerohedge.com, July 14, 2016
Découvrez le "graphique éléphant" qui résume TOUT Pascal Riché, nouvelobs.com, 11 juillet 2016
The meaning of extension for the stability of collective bargaining in Europe Thorsten Schulten, ETUI, June 2016
The Purpose Of European Labour Law: Floor Of Rights – Or Ceiling? Nicola Countouris and Aristea Koukiadaki, Social Europe, 6 June 2016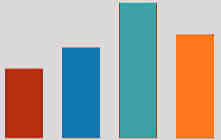 Incomes across the Distribution Stefan Thewissen, Brian Nolan and Max Roser, 2016
Joint regulation and labour market policy in Europe during the crisis ETUI, 2016
Benchmarking Working Europe ETUI, 2016
Démocratie et union monétaire : quand on fait tout pour que ça ne marche pas Ronald Janssen, Gresea Echos n°85, mars-avril-mai 2016
Macroeconomic effects of labor and product market reforms in advanced economies IMF, World Economic Outlook, April 2016, Chapter 3
Est-ce le moment de réformer les marchés du travail et des produits ? Martin Anota, 6 avril 2016
The causes of rising wage inequality: the race between institutions and technology Tali Kristal and Yinon Cohen, Socio-Economic Review, 2016
Central Banks Warm To Collective Bargaining Ronald Janssen, Social Europe Journal, 30 March 2016
The country-specific recommendations in the social field Stefan Clauwaert, ETUI, 2015
Pay in Europe in the 21st century Eurofound, 2014
Comprendre la dynamique salariale par temps de crise Blot, Péléraux, Sampognaro, Villemot, Revue de l'OFCE n°144, 2015
Comprendre la dynamique salariale par temps de crise Blot, Péléraux, Sampognaro, Villemot, Revue de l'OFCE n°144, 2015
Collective Bargaining And Rising Inequalities: Do The OECD And IMF Get It? Ronald Janssen, Social Europe Journal, 3 February 2016
Joint regulation and labour market policy in Europe during the crisis ETUI 2016 chapter 1 overview ETUI 2016
Europe : le salaire kidnappé. Les réponses syndicales Anne Dufresne, Novembre 2015
Redistribution in the Age of Austerity: Evidence from Europe, 2006–13 Schneider, Kinsella, Godin, Levy Institute, November 2015
Les réformes des marchés du travail en Europe Conseil d'orientation pour l'emploi, Novembre 2015 rapport tome 1 synthèse
Les effets de la crise sur les marchés du travail européens Portrait social Insee 2015
La colère indolore des syndicats européens Mathilde Goanec, Mediapart, 3 Octobre 2015
Social policy in the European Union: state of play 2015 David Natali and Bart Vanhercke (eds), Etui 2015
The legacy of the crisis: resilience and challenges Employment and Social Developments in Europe review, Chapter 1
Social policy in the European Union: state of play 2015 Etui, 2015 présentations Etui, 2015
Labour market institutions: One index to rule them all European Commission, september 2015
Mapas para entender la crisis [de los refugiados] Viento Sur, 2 de septiembre de 2015
Innovation, inégalités de revenus, et mobilité sociale Philippe Aghion, Ufuk Akcigit, Richard Blundell, Antonin Bergeaud, David Hemous, Telos, 2 septembre 2015
Une Europe au service de la majorité, et non d'une élite Oxfam, 9 septembre 2015
Oxfam dénonce la mise en pièces du modèle social européen Martine Orange, Mediapart, 9 septembre 2015
Employment protection and collective bargaining during the Great Recession Dragos Adascalitei, Sameer Khatiwada, Miguel A. Malo,Clemente Pignatti Morano, July 2015
Integration among Unequals. How the Heterogeneity Shapes the Social and Democratic Potential of the EU Martin Höpner and Armin Schäfer, Max Planck Institute, July 2012
Wage bargaining under the new European Economic Governance. Alternative strategies for inclusive growth ETUI, 2015

Comment se comparent les salaires entre la France et l'Allemagne ? Odile Chagny, Frédéric Lainé, France Stratégie, Note n°33, Août 2015

Internal devaluation in the European periphery: the story of a failure
Jorge Uxó, Jesús Paúl, Eladio Febrero, University of Castilla-La Mancha, 2014

Wages, Competitiveness and Germany's Export-led Development Model Thorsten Schulten,
in Brigitte Unger (ed.), The German Model Seen by its Neighbours, 2015

Marché du travail et crise de l'Union Monétaire Européenne Bob Hancke, La vie des idées, 27 novembre 2013

One Currency and Many Modes of Wage Formation Martin Höpner and Mark Lutter, 2014
Wages and income inequality ILO, Global Wage Report 2014/2015 Inequality starts in the labour market Patrick Belser, 2014

Wages and economic performance in Europe Torsten Müller, Thorsten Schulten and Sepp Zuckerstätter
in Guy Van Gyes and Thorsten Schulten (ed.), Wage bargaining under the new European Economic Governance
Labour Market and Wage Developments in Europe European Commission, 2015 Statistical Annex

For a European Wage Standard Emiliano Brancaccio, dans Meaulle, M. (ed.), Austerity is not the solution, 2012
Causes and Consequences of Income Inequality: A Global Perspective IMF, June 2015
Le FMI en a marre des inégalités Gilles Raveaud, AlterEcoPlus, 1er Juillet 2015
New Theoretical Perspectives on the Distribution of Income and Wealth among Individuals: Joseph E. Stiglitz, NBER, May 2015
I. The Wealth Residual II: Equilibrium Wealth Distributions III: Life Cycle Savings vs. Inherited Savings IV: Land and Credit
Recent developments in the distribution of wages in Europe Eurofound, May 2015
Do Interactions between Finance and Labor Market Institutions Affect Wage Distribution? Thibault Darcillon, December 17, 2012
Wages and collective bargaining during the European economic crisis Thorsten Schulten and Torsten Müller, 2014
Benchmarking Working Europe 2015 ETUI
The impact of the crisis on fundamental rights across Member States of the EU. Comparative analysis European Parliament, February 2015
Labour mobility as an adjustment mechanism Quarterly Report on the Euro Area, Vol. 14 N° 1, 2015
The Nordic Model towards 2030. A new Chapter ? FAFO, 2015 Executive summary
The Nordic Model Is No Longer A Holy Grail Philippe Pochet, Social Europe Journal, 4 March 2015
Power FROM the people Florence Jaumotte and Carolina Osorio Buitron, Finance & Development March 2015
Labor force projections up to 2053 for 26 EU countries Demographic Research, vol.32, 17 february 2015
Market Reforms at Work in Italy, Spain, Portugal and Greece European Economy 5|2014
Les divergences sociales en Europe après la crise France Stratégie février 2015
D'où vient l'évolution du pouvoir d'achat de la masse salariale ? P. Artus, 20 février 2015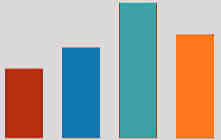 Le coût de la main-d'œuvre depuis la crise : des évolutions contrastées en Europe Insee Focus, Février 2015
Employment and Social Developments in Europe 2014 Annexe statistique
Precarious and less well-paid? Wage differences between permanent and fixed-term contracts across the EU countries Economic Papers 544, February 2015
European economic governance and its intervention in national wage development Thorsten Schulten and Torsten Müller, 2015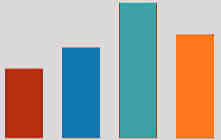 Collective wage bargaining database Eurofound
Global Wage Report 2014/15 ILO, 2015 résumé
The New Eu Economic Governance And Its Impact On The National Collective Bargaining Systems Fundación 1º de Mayo, November 2014
ITUC Global Poll 2014 Family income and cost of living, Own Financial Situation, etc.
Réformes structurelles en Europe : des économistes au-dessus de tout soupçon ? Odile Chagny, Metis, 12 Janvier 2015
Employment and Social Situation Quarterly Review December 2014 Previous issues Data and charts
Labour mobility and labour market adjustment in the EU European Economy. Economic Papers. 539. December 2014
A euro-area wide unemployment insurance as an automatic stabilizer Sebastian Dullien, December 2013
An Unemployment Insurance Scheme for the Euro Area? A Comparison of Different Alternatives IZA, October 2014
Un contrat social pour l'Europe : priorités et pistes d'action Marine Boisson-Cohen et Bruno Palier, France Stratégie, décembre 2014
Semi-Sovereign Welfare States, Social Rights of EU Migrant Citizens C. Bruzelius, E. Chase, M. Seeleib-Kaiser, Friedrich Ebert Stiftung, 2014
Trends in Income Inequality and its Impact on Economic Growth F. Cingano, 2014 Focus
Global Wage Report 2014/15 ILO, 2014 main findings
Nouvelle voie, nouveau départ CES, Octobre 2014
Migrations
Global Wealth Report 2014 Crédit Suisse, October 2014 Global wealth: 1% own 48% Michael Roberts, October 15, 2014
Pay in Europe in the 21st century Eurofound, 2014
Indicators of collectively agreed wages in the Eurozone. A quality report Guy Van Gyes, CAWIE project, November 20123
Current Trends in Collectively Agreed Wages and Wage Drift in Europe 2001-2010 Thorsten Schulten, CAWIE project, February 2013
Product and Labor Market Regulations, Production Prices, Wages and Productivity Gilbert Cette, Jimmy Lopez, Jacques Mairesse, NBER 20563, October 2014
Estimating a living wage: A methodological review Richard Anker, ILO, 2011
Unconditional and Conditional Wage Polarization in Europe IZA Discussion Paper n°8465, September 2014
Global Income Distribution From the Fall of the Berlin Wall to the Great Recession Christoph Lakner, Branko Milanovic, The World Bank, December 2013
Wages and Collective Bargaining as an Engine for Growth and Stability ETUC, 2014
Pay in Europe in the 21st century Eurofound, 2014
Rising Income Inequality: Technology, or Trade and Financial Globalization? F. Jaumotte, S. Lall, C. Papageorgiou, IMF Working Paper, July 2008
Gross Earning Inequalities in OECD Countries Henrik Braconier, Jenifer Ruiz-Valenzuela, OECD, 2014
Developments in collectively agreed pay 2013 EIRO, June 2014
Changes to wage-setting mechanisms in the context of the crisis and the EU's new economic governance regime EIRO, June 2014
Quelques notes sur la situation et l'évolution des inégalités économiques dans le monde Antonio Sanabria, 4 juin 2014
Developments in collectively agreed pay 2013 EIRO, juin 2014
Très hauts revenus et fiscalité dans les pays de l'OCDE : la crise a-t-elle changé la donne ? OCDE, Mai 2014
Pay in Europe in the 21st century Eurofound, 2014
IMF's Work on Income Inequality FMI
All on Board Making Inclusive Growth Happen OCDE, mai 2014
Les coûts horaires de la main d'oeuvre compris en 2013 entre 3,7€ et 40,1€ selon les États membres Eurostat, mars 2014
Social dumping and the EU integration process Magdalena Bernaciak, ETUI Working Paper 2014.06
Wages and Collective Bargaining as an Engine for Growth and Stability ETUC, 2014
Putting the fight against poverty and social exclusion at the heart of the EU agenda OSE Research paper n°15, octobre 2014
Unconditional and Conditional Wage Polarization in Europe IZA Discussion Paper n°8465, September 2014
Global Income Distribution From the Fall of the Berlin Wall to the Great Recession Christoph Lakner, Branko Milanovic, The World Bank, December 2013
Wages and Collective Bargaining as an Engine for Growth and Stability ETUC, 2014
Pay in Europe in the 21st century Eurofound, 2014
Rising Income Inequality: Technology, or Trade and Financial Globalization? F. Jaumotte, S. Lall, C. Papageorgiou, IMF Working Paper, July 2008
Gross Earning Inequalities in OECD Countries Henrik Braconier, Jenifer Ruiz-Valenzuela, OECD, 2014
Developments in collectively agreed pay 2013 EIRO, June 2014
Changes to wage-setting mechanisms in the context of the crisis and the EU's new economic governance regime EIRO, June 2014
Quelques notes sur la situation et l'évolution des inégalités économiques dans le monde Antonio Sanabria, 4 juin 2014
Developments in collectively agreed pay 2013 EIRO, juin 2014
Très hauts revenus et fiscalité dans les pays de l'OCDE : la crise a-t-elle changé la donne ? OCDE, Mai 2014
IMF's Work on Income Inequality FMI
All on Board Making Inclusive Growth Happen OCDE, mai 2014
Transnational solidarity? The European working class in the Eurozone crisis Andreas Bieler and Roland Erne, Socialist Register 2015
Why a European Unemployment Insurance would help to make EMU more sustainable Sebastian Dullien, september 2014
Euro area-wide unemployment insurance: useless, desirable, or indispensable? Ferdinand Fichtner, ETUI, 2014
Is Europe Losing Its Soul? The European Social Model in Times of Crisis Daniel Vaughan-Whitehead, 2014
Industrial relations country profiles Eiro, 2014
Inequality. The challenge of the century Journal For A Progressive Economy, March 2014, Issue n°2
The European crisis and its human cost Caritas, 2014
Benchmarking Working Europe 2014 ETUI full report
Les coûts horaires de la main d'oeuvre compris en 2013 entre 3,7€ et 40,1€ selon les États membres Eurostat, mars 2014
Developments in collectively agreed pay 2012 EIRO, 2013 summary
Rethinking wage policy in the face of the Euro crisis. Implications of the wage-led demand regime Engelbert Stockhammer & Özlem Onaran, International Review of Applied Economics Vol. 26, No. 2, March 2012
Qui a libéré le mauvais Gini ? Davide Furceri and Prakash Loungani, Finances & Développement, Décembre 2013

Déflation salariale et compétitivité Odile Chagny, Xerfi Canal, 25 novembre 2013
Capital is Back: Wealth-Income Ratios in Rich Countries 1700-2010 Thomas Piketty and Gabriel Zucman, July 26, 2013
Collective wage bargaining animation EIRO on line
Developments in collectively agreed pay 2012 EIRO, July 2013
La nouvelle gouvernance européenne des salaires Odile Chagny, note du CEP, Groupe Alpha, 22 août 2013t 2013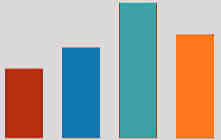 Wage developments in the European Unions infographic ETUI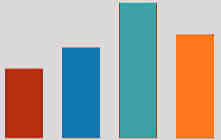 European household Income by groups of households Eurostat 2011
Why trade unions seek to coordinate wages and collective bargaining in the Eurozone Vera Glassner and Philippe Pochet, ETUI, 2011
The distributional impact of public services in European countries Eurostat 2013
The distributional impact of imputed rent in EU-SILC 2007-2010 Eurostat 2013
Wage Bargaining Institutions - from crisis to crisis Jelle Visser, European Economy Economic Papers 488, April 2013
Industrial Relations in Europe 2012 European Commission, décembre 2012
Indexation Of Wages: A Message From The Troika Ronald Janssen 09/04/2013
Taxation, Wage Bargaining, and Unemployment Isabela Mares, 2006
Labour Market Institutions and the Personal Distribution of Income in the OECD Daniele Checchi & Cecilia García Peñalosa, Economica (2010) 77
Missing the Story: The OECD's Analysis of Inequality David Rosnick and Dean Baker, CEPR, July 2012
Public sector pay and procurement in Europe during the crisis Damian Grimshaw, Jill Rubery and Stefania Marino, November 2012
Salaires et croissance équitable OIT, Rapport mondial sur les salaires 2012/13 Résumé analytique graphiques interactifs
Le marché du travail européen depuis 10 ans : hausse de l'activité féminine et de celle des seniors Insee, Portrait social 2012
Wages and Equitable Growth ILO, Global Wage Report 2012/13 Salaires et croissance équitable (résumé)
Depuis vingt ans, la France diminue les charges des entreprises Samuel Laurent, Le Monde.fr, 8 Novembre 2012
Le coût de la main-d'oeuvre : comparaison européenne 1996-2008 B.Marc & L.Rioux, dans Emploi et salaires, Insee Références, Édition 2012
Prix et salaires. Une comparaison du pouvoir d'achat dans le monde UBS, 2012
L'inegalité mondiale. La répartition des revenus dans 141 pays Isabel Ortiz & Matthew Cummins, UNICEF, août 2012
Rapport mondial sur les salaires 2010/11 BIT, 2011
Skills, Tasks and Technologies: Implications for Employment and Earnings D.Acemoglu, D.Autor, Handbook of Labor Economics, 4(B), 2011
Income Distribution: An Important Factor for Economic Forecasts DIW Economic Bulletin 7.2011
Is there a European wage leader? Wage spillovers in the EMU Paul Ramskogler, Cambridge Journal of Economics 2012, 36
Les inégalités de revenus ont atteint un niveau jamais vu depuis 30 ans Entretien avec Michael Förster, analyste à l'OCDE
Redistribution Policy and Inequality Reduction in OECD Countries: What Has Changed in Two Decades? H.Immervoll & L.Richar, IZA DP n°6030, October 2011
Top incomes in the long run of history Anthony B. Atkinson, Thomas Piketty, Emmanuel Saez, Journal of Economic Literature 2011, 49:1, 3–71
Global Income Inequality in Numbers: in History and Now Branko Milanovic, Global Policy, vol.4 n°2, May 2013
Flexicurity: The Model That Never Was Ronald Janssen, Social Europe Journal, 06/12/2013
Métarégulation des relations professionnelles en Europe. Concurrence entre les réglementations
Papadopoulos, Roumpakis, Revue internationale du Travail no 2, 2013
Strengthening the Social Dimension of the EMU European Commission, 2.10.2013
A Trojan Horse For Social Europe Ronald Janssen, Social Europe Journal, 17/10/2013
European Commission pushes social dimension of EMU EIRO, November 2013
The Euro crisis and its impact on national and European social policies Christophe Degryse, Maria Jepsen and Philippe Pochet, ETUI 2013
The crisis and national labour law reforms: a mapping exercise ETUI + country reports
Financial crisis, austerity, and health in Europe Marina Karanikolos et alii, The Lancet, vol 381 April 13, 2013
One Wedding And Three Funerals For Social Europe Ronald Janssen, Social Europe Journal, March 2013
La politique 'sociale' de l'Europe présentation Herman Michiel, CGSP, mars 2013
Manifeste des juristes pour le respect des droits sociaux dans l'UE février 2013
Social investment memo Commission, February 2013 communiqué
Information et consultation des travailleurs, anticipation et gestion des restructurations Rapport Commission de l'emploi et des affaires sociales, 2012
Les bas salaires concernaient un salarié sur six dans l'UE27 en 2010 Eurostat, 2012
L'Etat-providence en Europe. Performance et dumping social Mathieu Lefebvre & Pierre Pestieau, Cepremap, 2012
En 2011, 24% de la population était menacée de pauvreté ou d'exclusion sociale Eurostat 2012
L'UE27 a consacré 29,4% du PIB à la protection sociale en 2010 Eurostat 2012
Measuring material deprivation in the EU Eurostat 2012
Inequality Is Growing Again in Europe M. Dauderstädt & C. Keltek, Friedrich Ebert Stiftung, September 2012
Benchmarking Working Europe 2012 ETUI Synthèse
SOCIAL SECURITY PROGRAMS THROUGHOUT THE WORLD: EUROPE, 2012
Merging populations. A look at marriages with foreign-born persons in European countries Eurostat, july 2012
Le consensus de Berlin Anne Dufresne, Le Monde Diplomatique, février 2012
Labour law deregulation during the crisis Annual TURI conference June 2012 - Presentations
Crise : quelles évolutions du droit social en Europe ? ETUI 2012 Quel droit social en Europe après la crise ? Astrees 2012 résumé
La révision de la directive sur le temps de travail Catherine Calmettes, Espace Europe/International, février 2012
Crise : quelles évolutions du droit social en Europe ? S.Laulom, E.Mazuyer, C.Teissier, C.E.Triomphe & P.Vielle, ETUI 2012
How do economic governance reforms and austerity measures affect inclusive growth? Janine Leschke, Sotiria Theodoropoulou and Andrew Watt, 2012
En 2010, 23% de la population était menacée de pauvreté ou d'exclusion sociale Eurostat, 2012
Rapport d'information sur l'évaluation de la performance des politiques sociales en Europe Assemblée nationale, décembre 2011 synthèse et recommandations
Projections of the EU populations by foreign/national background Eurostat, 2011
More than just money: Patterns of disaggregated welfare expenditure in the enlarged Europe Kati Kuitto, Journal of European Social Policy 2011 21 (4)
Efficient and Inefficient Welfare States Yann Algan, Pierre Cahuc, Marc Sangnier, IZA DP n°5445, January 2011
The EU Needs a Social Investment Pact Vandenbroucke, F., Hemerijck, A. and Palier, B., OSE Paper Series, Opinion paper No. 5, May 2011
Dossier Syndicalismes et salaires en Europe Metis, Mai 2011
In 2008 gross expenditure on social protection in EU-27 accounted for 26.4 % of GDP Eurostat, 2011
Still a Future for the European Social Model? C.Hermann & B.Mahnkopf, Global Labour Journal: Vol. 1: Iss. 3, 2010
Crises et transformations du modèle social-démocrate suédois Jean-François Vidal, Revue de la régulation n°8, 2e semestre 2010
Income poverty and material deprivation in European countries Eurostat, décembre 2010
Benchmarking working Europe ETUI, décembre 2010
Dans l'UE27, 116 millions de personnes étaient menacées de pauvreté ou d'exclusion sociale en 2008 Eurostat, décembre 2010
The Contribution of Social Transfers to the Reduction of Poverty Nicholas T. Longford, Catia Nicodemo, IZA DP No. 5223, September 2010
The Social Situation in the European Union 2009 Eurostat
A comparative overview of unemployment benefit: striving to provide security for employees in their career paths
Florence Lefresne, dans Unemployment benefit systems in Europe and North America: reforms and crisis, IRES-ETUI 2010
Le Traité de Lisbonne : l'Europe sera-t-elle enfin plus sociale ? Isabelle Schömann, ETUI 2010
L'Europe et les États-providence Bruno Palier, Sociologie du travail 51 (2009)
Combating poverty and social exclusion. A statistical portrait of the European Union Eurostat 2010
Social Europe and the crisis: Defining a new Agenda Eulelia Rubio, Notre Europe, may 2009 pdf mis en forme
L'Europe sociale, état des lieux et perspectives rapport du Sénat, mai 2009
L'UE27 a consacré 26,9% du PIB à la protection sociale Eurostat 2009 étude complète en anglais
L'Europe sociale que nous voulons Attac, avril 2009
L'Europe en chiffres Annuaire Eurostat 2008 (gros fichier!)
Revisions to the European working time directive: recent Eurofound research Fondation de Dublin, décembre 2008
Living conditions in Europe Data 2003–2006 Eurostat, décembre 2008
Rapport sur les conséquences à tirer de la jurisprudence Laval, Viking et Rüffert commission Emploi et Affaires sociales du Parlement européen
Le modèle social européen est-il soluble dans la mondialisation ? CAS, 2008
La Cour européenne de justice contre l'Europe sociale Pierre Khalfa
Is Social Europe Fit for Globalisation ? A study of the social impact of globalisation Begg, Draxler & Mortensen, Center for European Policy Studies, 2008
Social protection in the European Union Eurostat 2008
Libertés économiques versus droits sociaux fondamentaux page de l'Institut syndical européen à propos des affaires Viking Laval et Rüffert
The Social Situation in the European Union 2007 Commission européenne
European Social Model(s) And Social Europe Catherine Mathieu & Henri Sterdyniak, OFCE, April 2008
Moderniser le droit du travail pour relever les défis du XXIe siècle Livre vert
Towards a European Social Model European Trade Union Institute, 2007
La situation sociale dans l'Union européenne 2005-2006 Commission européenne
Quel cadre juridique européen pour les services sociaux d'intérêt général ? rapport CES 2008
Un marché unique pour l'Europe du XXIe siècle Le "Projet pour les citoyens"de la Commission
Les recettes fiscales dans l'UE Eurostat
European Growth and Jobs Monitor
European Social Reality Special report Eurobarometer (les aspirations des Européens)
Proposition de rapport conjoint 2007 sur la protection sociale et l'inclusion sociale résumé avec données
Working time in Europe ETUC 2006
Pay developments – 2010 Eurofound 2011
Le salaire, au cœur de l'eurosyndicalisme ? Anne Dufresne, politique européenne, n° 27, 2009
Why are some workers poor ? The mechanisms that produce working poverty in a comparative perspective Working paper n° REC-WP 12/2010
The Contribution of Social Transfers to the Reduction of Poverty IZA DP No. 5223, septembre 2010
In-work poverty in the EU Sophie Ponthieux, Eurostat 2010
Pay developments 2009 EIRO 2010
Mesurer la pauvreté : y parviendra-t-on ? politiquessociales.net 2010
Dans l'UE27, 17% de la population est menacée de pauvreté Eurostat 2010
17% of full-time employees in the EU are low-wage earners Eurostat 2010
Cross Sectional Facts for Macroeconomists January 2010 méthodologie January 2010
Employee Equity Plans: do they have a future? November 2009
Wage flexibility or Wage Coordination? The Wage-Led Demand Regime in the Euro Area Englebert Stockhammer, February 2008
Top incomes in the long run of history Anthony B. Atkinson, Thomas Piketty, Emmanuel Saez, NBER October 2009
données Excel
Le salaire, au coeur de l'eurosyndicalisme ? Anne Dufresne, politique européenne n° 27, hiver 2009
Qu'est-ce qu'être pauvre aujourd'hui en Europe ? Le consensus sur les privations Economie et stats3tique n°421, septembre 2009
Nouveaux éléments d'enquête sur la fixation des salaires en Europe Bulletin mensuel BCE, Février 2009
La formation des salaires en Europe Flash Natixis septembre 2009, p.6
Wage formation in the EU EIRO March 2009
Low Pay, Living Standards And Employment Geoff Mason and Wiemer Salverda, 2008
Wage flexibility Fondation de Dublin 2008
Global Wage Report 2008/09 BIT, novembre 2008
Income Inequalities in the Age of Financial Globalization ILO, World of Work Report 2008
Les inégalités de revenu à l'épreuve de la mondialisation financière rapport OIT résumé en français
Inequalities, employment and income convergence in Europe : Evidence from regional data
J. K. Galbraith and J. E. Garcilazo, University of Texas Inequality Project, 2008
Croissance et inégalités : distribution des revenus et pauvreté dans les pays de l'OCDE OCDE 2008 le rapport
Labor Market Reforms and Changes in Wage Inequality (UK-USA) Amanda Gosling and Thomas Lemieux, NBER Working Paper 8413, 2001
Il n'y a plus d'indexation automatique des salaires en Europe Flash n°254, juin 2008
The Impact of Household Capital Income on Income Inequality : Great Britain, Germany and the USA IZA Discusion paper n°3492, May 2008
Board-level participation and workers' financial participation in Europe European Trade Union Institute, 2007
Beyond the breadline : a poverty threshold based on a general budget approach A. Soede and C. Vrooman, The Netherlands Institute for Social Research, February 2008
Wage flexibility or wage coordination ? Iimplications of the wage-led demand regime in the Euro area
E Stockhammer, Political Economy Research Institute, Amherst, Working paper n° 160, February 2008
The Labour Share in the European Union Employment in Europe 2007, chapter 5 Présentation résumée
International comparisons of hourly compensation Costs in manufacturing, 2006 BLS
Nouvelles comparaisons du PIB et de la consommation en PPA pour 2005 OCDE
Financial participation of employees in the European Union: Much ado about nothing ? Fondation de Dublin
Income poverty in the European Union Fondation de Dublin
Pay developments 2006 Fondation de Dublin
Onze millions de travailleurs pauvres en Europe ? Centre d'Etudes de l'Emploi, novembre 2006
Les salaires minima en Europe Michel Husson, Chronique Internationale de l'Ires n°103, novembre 2006
Convergences et structures salariales dans l'Union européenne Olivier Filatriau et Vincent Marcus, Insee 2006
Alternative Measures of Well-Being OCDE, 2006
Hourly Compensation Costs for Production Workers in Manufacturing, 32 Countries or Areas BLS
Harmoniser les salaires européens V.d.F. Libération 10 novembre 2005 (supplément 30 idées pour réveiller la gauche)
Wage compression and employment in Europe Gilles Mourre Economic paper
Gross earnings in Europe : Main results of the structure of earnings survey 2002 Eurostat
The case for an EU-wide measure of poverty T. Fahey, The Economic and Social Research Institute, Dublin, Working paper, n° 169,
Mesure multidimensionnelle de la pauvreté au sein de l'Union européenne : Une approche catégorielle C.Dewilde et J.Vranken, Revue belge de sécurité sociale n° 1/2005
Pauvreté monétaire et exclusion sociale dans l'UE25 A-C. Guio, Eurostat English version
The contribution of wage developments to labour market performance European Commission, 2005
Les approches statistiques de la pauvreté en comparaisons internationales document de travail INSEE
Pauvreté et exclusion sociale dans l'UE Eurostat 2004
Lutte contre la pauvreté et les inégalités dossier politiquessociales.net
Low-wage workers and the 'working poor' EIRO
Quality of life in Europe rapport avec pas mal d'infos (230 pages)
L'Europe et le dialogue social Commissariat général du Pln, notes Thomas
La protection sociale dans l'Union Européenne Eurostat
La redistribution est-elle encore un objectif des politiques budgétaire et sociale ? Henri Sterdyniak, OFCE
Aspiration à la retraite, santé et satisfaction au travail : une comparaison européenne Insee première n°1052 décembre 2005
Statistiques sociales européennes - Démographie Eurostat annexe cartographique
L'éducation en Europe : Statistiques clés 2002/2003 Eurostat
The case for an EU-wide measure of poverty T. Fahey, The Economic and Social Research Institute, Dublin, Working paper, n° 169,
Mesure multidimensionnelle de la pauvreté au sein de l'Union européenne : Une approche catégorielle C.Dewilde et J.Vranken, Revue belge de sécurité sociale n° 1/2005
Pauvreté monétaire et exclusion sociale dans l'UE25 A-C. Guio, Eurostat English version
Les évolutions de la protection sociale en Europe Bruno Palier, note Fondation Jean Jaurès
Pour une Europe du progrès rapport Lamy Parti Socialiste Européen
La charte européenne des Droits fondamentaux
European Union and the Definition of the Social as Private Matter Peter Herrmann résumé
Position Attac sur le sommet de Nice
Le point de vue français SGCI Premier ministre
Où en est la directive sur le temps de travail ? Jean-Marie Harribey 18 mai 2005
Nouvelle directive sur le temps de travail amendements au Parlement européen
Evaluation "approfondie" d'impact
Commentaire critique de la CES
Le traité constitutionnel, le temps de travail et le progrès J.M.Harribey, février 2005
L'Union européenne a changé nos droits sociaux en droits "SELON", Marie-Paule Connan