The Great Decoupling Keith Johnson, Robbie Gramer, Foreign Policy, May 14, 2020
Apologias for colonialism and neocolonialism by mainstream economists Sanjay G Reddy, June 13, 2020
A Classical-Marxian Growth Model of Catching Up and the Cases of China, Japan, and India: 1980–2014
Adalmir Marquetti et al., Review of Radical Political Economics, 2020
The rise of transnational state capital: state-led foreign investment Milan Babica et al., Review of International Political Economy, 2019
La consommation de métaux du numérique : un secteur loin d'être dématérialisé Liliane Dedryver, Vincent Couric, France stratégie, juin 2020
Beyond the Stereotype: Restating the Relevance of the Dependency Research Programme Ingrid Harvold Kvangraven, Development and Change, 2020
Drivers of commodity price booms and busts in the long run David Jacks, Martin Stuermer, voxeu, 7 December 2018
Des taux plus bas plus longtemps : une hausse de la vulnérabilité peut peser sur la croissance Tobias Adrian et Fabio Natalucci, FMI, 16 octobre 2019
Labor-Value Commodity Chains. The Hidden Abode of Global Production
Intan Suwandi, Monthly Review, Vol. 71, n° 3, July-August 2019

Cadenas de Suministros de Valor-Trabajo. La Morada Oculta de la Producción Global
Intan Suwandi, La Alianza Global Jus Semper, Febrero 2020
Public Debt and the World Financial Market Xavier Ragot, Ricardo Pinois, Revue de l'OFCE n° 164, 2019
What Remains of Cross-Country Convergence? Paul Johnson & Chris Papageorgiou, Journal of Economic Literature, vol. 58, no. 1, 2020
Trade-Related Illicit Financial Flows in 135 Developing Countries: 2008-2017
Global Financial Integrity, March 2020 site
The World Turned Upside Down? Socialist Register 2019 The World in 2020 Ze Ekonomist
G20 and COVID-19 Michael Roberts, February 23, 2020
Value-Added Trade vs. Gross Trade B. Ravikumar and Brian Reinbold, Federal Reserve Bank of Saint-Louis, 2020
Quel pays développé gagne le plus lors d'une dévaluation de sa monnaie ? Bruno Ducoudré et al., OFCE, 6 février 2020
Qu'est-ce qui a profondément changé dans l'économie mondiale depuis 10 ans ? Patrick Artus, 3 février 2020
Globalization in Transition: The Future of Trade and Value Chains McK, January 2019
Slow Growth, Policy Challenges Global Economic Prospects, The World Bank, January 2020
A Socialist Response to Neoliberal Globalization Connor Kilpatrick, Jacobin, January 10, 2020
Lessons from the China-US Trade Truce Uri Dadush, Marta Domínguez-Jiménez, Bruegel, December 2019
La prochaine crise financière sera plus tardive mais aussi plus sévère Patrick Artus, 6 janvier 2020
Are Your Labor Shares Set in Beijing? The View through the Lens of Global Value Chains
Ariell Reshef & Gianluca Santoni, Cepii, December 2019
The Return to Protectionism Pablo D. Fajgelbaum et al., The Quarterly Journal of Economics, 2019
A reassessment of the Great Divergence debate: towards a reconciliation of apparently distinct determinants
Victor Court, European Review of Economic History, 2019
Alternative Policy Scenarios G-20 Toronto Summit, June 26-27, 2010
Forecast 2020 Michael Roberts, December 30, 2019
Macroeconomic Developments and Prospects in Low-Income Developing Countries IMF, December 2019
What Is Real and What Is Not in the Global FDI Network? Jannick Damgaard et al., IMF, December 2019
China, More Than Trump, Has Been Driving the Slowdown in Global Trade Brad W. Setser, December 10, 2019
Les étapes de la délocalisation de l'industrie mondiale Patrick Artus, 6 décembre 2019
The aggregate and distributional effects of financial globalisation D. Furceri, P. Loungani, J. D. Ostry, voxeu, December 2, 2019
Quels sont les effets de la libéralisation financière ? Martin Anota, 3 novembre 2017
The fantasy world continues Michaël Roberts, November 28, 2019
The Return to Protectionism Pablo D. Fajgelbaum et al., NBER, March 2019
La crise qui vient et la montée du national-libéralisme Henri Wilno, A l'encontre, 20 octobre 2019
The US-China Trade Policy Working Group Joint Statement Dani Rodrik et al., October 18, 2019
Weaker World Trade Volumes Show Summer Tariff Escalations Zoe Schneeweiss, Bloomberg, October 25, 2019
Global Wealth Report 2019 Credit suisse, October
Data
Michael Roberts
Crises sociales, crises démocratiques, crise du néolibéralisme Romaric Godin, Mediapart, 21 octobre 2019
How Asia transformed from the poorest continent in the world into a global economic powerhouse
Deepak Nayyar, The Conversation, October 17, 2019
Alerte mondiale sur la dette des entreprises Le Monde, 17 octobre 2019
The world economy's strange new rules The Economist, October 2019
Global Manufacturing Downturn, Rising Trade Barriers IMF, World Economic Outlook, October 2019
Pouvoir, plateformes, illusion du libre-échange Rapport sur le commerce et le développement, Cnuced, 2018
La croissance des BRICS et des grands pays émergents prise au piège Alexandre Mirlicourtois, Xerfi, 7 octobre 2019
Global Wealth Report Allianz, 2019
abstract
Sea change Mark Carney, Bank of England, 2 July 2019
Quels pays transmettent de la croissance au Reste du Monde ? Patrick Artus, 30 septembre 2019
Populism and the economics of globalization Dani Rodrik, Journal of International Business Policy, Volume 1, Issue 1-2, 2018
Le véritable bilan annuel du CAC40 Observatoire des multinationales, 2019
Economic History and Contemporary Challenges to Globalization Kevin Hjortshøj O'Rourke, The Journal of Economic History, vol.79 n°2, 2019
Panique à la Réserve Fédérale et retour du Credit Crunch sur un océan de dettes Eric Toussaint, CADTM, 19 septembre 2019
Le scénario choc de l'OCDE pour l'économie mondiale Julien Bouissou, Le Monde, 19 septembre 2019 + dossier Interim Economic Outlook, September 2019
Yannick Kalantzis et Jean-François Ouvrard, BdF, 28 février 2018 Tamim Bayoumi, Jelle Barkema,Diego A. Cerdeiro, IMF, Sept. 2019
L'impact du prix du pétrole sur l'inflation en France et en zone euro Yannick Kalantzis et Jean-François Ouvrard, BdF, 28 février 2018
The Inflexible Structure of Global Supply Chains Tamim Bayoumi, Jelle Barkema and Diego A. Cerdeiro, IMF, September 2019
Financialization and Economic Development: A Debate on the Social Efficiency of Modern Finance Servaas Storm, Development and Change 49(2), 2018
Les vrais problèmes pour l'économie mondiale Patrick Artus, 10 septembre 2019
The Rise of Phantom Investments Jannick Damgaard, Thomas Elkjaer, Niels Johannesen, Finance & Development, September 2019
US-China Trade War: The Guns of August" Chad P. Bown, Peterson Institute, 26 août 2019
Tout ce que vous avez toujours voulu savoir sur "'inversion de la courbe des taux" Christian Chavagneux, Alternatives économiques, 28 août 2019
L'inversion de la courbe des taux signale-t-elle l'imminence d'une récession aux Etats-Unis ? Martin Anota, 2 juin 2019
Challenges for Monetary Policy Jackson Hole Economic Policy Symposium, August 22-24, 2019

Central bankers rethink everything at Jackson Hole Brendan Greeley, Financial Times, 25 August 2019
Comparing UK Tax Returns of Foreign Multinationals to Matched Domestic Firms Katarzyna Anna Bilicka, American Economic Review 2019, 109(8)
Global Declining Competition Federico J. Díez, Jiayue Fan, and Carolina Villegas-Sánchez, IMF, April 2019
L'anatomie de la récession à venir Nouriel Roubini, The Project Syndicate, 22 août 2019
Measuring the Rise of Economic Nationalism Monica de Bolle & Jeromin Zettelmeyer, PIIE, August 2019
Inequality: A persisting challenge and its implications McK, June 2019
Markets are braced for a global downturn The Economist + Les Echos, August 2019
The Growing Risk of a 2020 Recession and Crisis Nouriel Roubini, 14 juin 2019
The WTO and Its Existential Crisis Chakravarthi Raghavan, 2019
No clear skies yet BIS Annual Economic Report 2019
La taxation unitaire pour lutter contre l'évasion fiscale des multinationales Attac, juillet 2019 Annexe méthodologique
An awfully long expansion The Economist, 13 July 2019
Évaluation macro-économique des impacts du CETA Cecilia Bellora, Jean Fouré et Lionel Fontagné, Cepii, juin 2019
Analyse critique du rapport Institut Veblen, Fondation Nicolas Hulot, juillet 2019
Trade wars in the global value chain era Emily Blanchard, Vox, 20 June 2019
Trade War. The Clash of Economic Systems Endangering Global Prosperity Meredith A. Crowley, ed., 2019
La crise qui vient Henri Wilno, A l'encontre, 13 juin 2019
Growth in global value chains has not come to a halt Guillaume Gaulier, Aude Sztulman, Deniz Ünal, BdF, 22 mai 2019
https://www.worldbank.org/en/research/brief/LTGM The World Bank
Disentangling Global Value Chains Alonso de Gortari, NBER, May 2019
Tax Evasion and Inequality Annette Alstadsæter, Niels Johannesen, Gabriel Zucman, American Economic Review 2019, 109(6)
Multinationals, Offshoring and the Decline of US Manufacturing C.E. Boehm, A. Flaaen, N. Pandalai-Nayar, NBER, May 2019
The Wealth Detective Who Finds the Hidden Money of the Super Rich Ben Steverman, Bloomberg, May 23, 2019

Gabriel Zucman
L'arroseur arrosé : guerre commerciale et chaînes de valeur mondiales Cecilia Bellora & Lionel Fontagné, Cepii, avril 2019
Wages, prices, and living standards in China, 1738–1925: in comparison with Europe, Japan, and India
Robert C. Allen et al., Economic History Review, 64, S1, 2011
Global Declining Competition Federico J. Díez, Jiayue Fan, and Carolina Villegas-Sánchez, IMF, April 2019
A New Multilateralism. Geneva Principles for a Global Green New Deal for Shared Prosperity Unctad, April 2019
Financialization, Trade, and Investment Agreements: Through the Looking Glass or Through the Realities of Income Distribution and Government Policy? Alex Izurieta, Pierre Kohle, Juan Pizarro, September 2018
Piercing the Veil Jannick Damgaard, Thomas Elkjaer, Niels Johannesen, Finance & Development, June 2018

How tax havens turn economic statistics into nonsense Max de Haldevang, qz.com, June 11, 2018
Global Commodity Chains and the New Imperialism Intan Suwandi , R. Jamil Jonna and John Bellamy Foster, March 1, 2019
The impact of global supply chains on employment and production system: A summary Claude Serfati, Catherine Sauviat (coord.), IRes, January 2018
Linking jobs in global supply chains to demand Takaaki Kizu, Stefan Kühn, Christian Viegelahn, ILO, August 2016
The Return of the Policy That Shall Not Be Named: Principles of Industrial Policy Reda Cherif & Fuad Hasanov, IMF, March 2019
Qu'est-ce qui est nouveau et important dans l'économie mondiale ? Patrick Artus, 9 avril 2019
La "taxe GAFA" une fausse solution à l'évasion fiscale Attac, avril 2019
Reshoring in Europe: Overview 2015–2018 Eurofound, 2019
EU inter-country supply, use and input-output tables FIGARO: Full international and global accounts for research in input-output analysis, Eurostat, 2019
Trade scenario: Employment implications in Europe of a large increase in global tariffs Eurofound, March 2019
Corporate Taxation in the Global Economy IMF Policy Paper, March 2019
The slowdown in growth is happening Release of the OECD Interim Economic Outlook, TUAC, 6th March 2019
Global Growth Weakening as Some Risks Materialise OECD, March 2019
The Crisis of Globalisation Social Europe, 2019
Les multinationales rendent-elles le PIB obsolète ? Francois Lequiller, variances.eu, 25 février 2019
Quelle démondialisation aujourd'hui ? Jacques Sapir, 20 février 2019
Mondialisation et protectionnisme Olivier Passet, Xerfi, 15 février 2019
Is the European Union really in surplus vis-à-vis the United States ? Rafael Cezar ,Florian Le Gallo, BdF, 14 février 2019
Globalization in Transition: The Future of Trade and Value Chains McK, January 2019 Summary
Les deux causes nouvelles des cycles de l'économie mondiale : le pétrole de schiste aux Etats-Unis, le "stop and go" de l'économie chinoise
Patrick Artus, 6 février 2019
The Hyperglobalization of Trade and Its Future Arvind Subramanian and Martin Kessler, Peterson Institute, July 2013 Summary
Globalization and the growing defects of international economic statistics Lukas Linsi & Daniel K. Mügge, Review of International Political Economy, Jan. 2019
Are Global Value Chains Receding? The Jury Is Still Out Guillaume Gaulier, Aude Sztulman, Deniz Ünal, Cepii, January 2019
Illicit Financial Flows to and from 148 Developing Countries: 2006-2015 Global Financial Integrity, January 2019 Summary
Slowbalisation. The steam has gone out of globalisation The Economist, Jan 24th 2019
Darkening Skies Global Economic Prospects, The World Bank, January 2019 Summary
Pourquoi une crise économique en 2019 pourrait signifier la fin du néolibéralisme David Cayla, Le Figaro, 2 janvier 2019
Qui sont les gagnants et les perdants du commerce mondial ? Jacques Adda, Alternatives économiques, 4 janvier 2019

World GDP by countries 1961-2017
Nous devons remettre en cause certains dogmes du capitalisme mondial Olivier Blancherd, La Croix, 19 décembre 2018
Comprendre la grande reconfiguration du commerce mondial Deniz Unal, The Conversation, décembre 2018
A long view of globalisation in short Richard Baldwin, voxeu, Nov.-Dec. 2018
The Community Structure of the Global Corporate Network Stefania Vitali, Stefano Battiston, Plos One, vol. 9, n°8, August 2014
The demise of the nation state Rana Dasgupta, The Guardian, April 5, 2018
Classes supérieures de tous les pays, unissez-vous sous une bannière impériale ! Gérard Duménil, Dominique Lévy, Actuel Marx n°60, 2016
Etat, classes et mondialisation : au-delà du concept de classe dominante mondiale Leo Panitch, Sam Gindin, Actuel Marx n°60, 2016
Dans le golfe du Bengale, les corridors de la discorde Samuel Berthet, Le Monde diplomatique, novembre 2018
L'Europe doit mettre un terme à la déforestation importée Reporterre, 15 novembre 2018
Manufacturing the future: The next era of global growth and innovation McK, November 2012 Executive Summary
Prévisions Xerfi novembre 2018
The impact of EU consumption on deforestation European Commission, 2013
Les élites n'ont pas conscience de ce qui se passe Christine Lagarde, Les Echos, 11 novembre 2018
The next financial crash is imminent, and China's resource crisis could be the trigger Nafeez Ahmed, 12 septembre 2018
China and the United States:Trade Conflict and Systemic Competition Fred Bergsten, Peterson Institute, October 2018
Creative disruption. Asia's winners in the US-China trade war EIU, October 2018
Canada, Etats-Unis et Mexique signent une nouvelle version de l'Alena Lori M. Wallach, Le Monde diplomatique, novembre 2018
Protectionism was threatening global supply chains before Trump Chad Bown, voxeu, 30 October 2018
La théorie classique de l'impérialisme Claudio Katz, contretemps.eu, 6 novembre 2017
L'impérialisme du XXIe siècle Claudio Katz, contretemps.eu, 30 octobre 2018
Pourquoi parle-t-on de "criticité" des matériaux ? The Conversation, 23 octobre 2018
The Labor Content of Exports Database Massimiliano Calì et al., The World Bank, Policy Research Working Paper 7615
The impact of the US-China trade war on East Asia Massimiliano Calì, Vox, 16 October 2018
Quand le nationalisme US saborde la mondialisation Cédric Durand, ContreTemps, 26 septembre 2018
Aux Etats-Unis, la peur de se voir dépassé par la Chine est très répandue Sébastien Jean,L'Obs, 22 septembre 2018
Re-Examining the Effects of Trading With China on Local Labor Markets: A Supply Chain Perspective
Zhi Wang, Shang-Jin Wei, Xinding Yu, Kunfu Zhu, NBER, August 2018
L'Amérique risque de perdre sa guerre commerciale contre la Chine Joseph E. Stiglitz, Project Syndicate, July 30, 2018
Power, Platforms and The Free Trade Delusion Cnuced, Trade and Development Report 2018
New Technologies, Global Value Chains, and Developing Economies Dani Rodrik, NBER, October 2018
Global Value Chains and Labour Provisions in European Union Free Trade Agreements Mirela Barbu et al., Global Labour Journal, 2018, 9(3)
La bande des Quatre et l'insécurité environnementale Ben Cramer, ContreTemps n°39, octobre 2018
Toxic politics and constrained central banks could make the next downturn hard to escape The Economist, Oct 11th 2018
Protectionnisme commercial américain : quels effets de contagion sur les chaînes de valeur mondiales ? Coface, 10 octobre 2018
Les accords de libre-échange hypothèquent les chances de réguler la finance Michel Aglietta et al., Le Monde, 2 octobre 2018
The Long View: Scenarios for the World Economy to 2060 OECD, July 2018
World Atlas of Illicit Flows Rhipto-Interpol-GI, 2018
An Economic Cold War Looms Between the U.S. and China Greg Ip, Wall Street Journal, September 26, 2018
Imperialism in the 21st Century Débat Harvey/Smith/Bond
Où est née la mondialisation"? Alain Bihr, Le Monde diplomatique, septembre 2018
La mondialisation a permis de donner naissance au capitalisme"Alain Bihr, A l'encontre, 21 septembre 2018
From Safety Net to Springboard Robert Holzmann et al., The World Bank, 2001
Combattre la pauvreté Rapport sur le développement dans le monde 2000/2001, Banque mondiale, 2001
De lourdes incertitudes pèsent sur la croissance mondiale Perspectives économiques intermédiaires de l'OCDE, 20 septembre 2018
'Dark matter' makes the US deficit disappear Ricardo Hausmann and Federico Sturzenegger, Financial Times, 7 December 2005
Offshoring Bias in U.S. Manufacturing Susan Houseman, Christopher Kurz, Paul Lengermann, Benjamin Mandel
Journal of Economic Perspectives, vol.25, n° 2, Spring 2011
World Economic Situation and Prospects Fiona Tregenna, in E. Reinert et al. (eds.) Elgar Handbook of Alternative Theories of Economic Development, 2016
Deindustrialization and premature deindustrialization Fiona Tregenna, in E. Reinert et al. (eds.) Elgar Handbook of Alternative Theories of Economic Development, 2016
Unequal Exchange in the Age of Globalization Andrea Ricci, Review of Radical Political Economics, 2018
What We Need to Fight the Next Financial Crisis Ben S. Bernanke, Timothy F. Geithner & Henry M. Paulson Jr.,The New York Times, Sept. 7, 2018
Marx était-il contre l'immigration ? Le reste du monde, 6 septembre 2018
Migration Is What You Make It Center for Global Development, May 2018
L'Amérique risque de perdre sa guerre commerciale contre la Chine Joseph Stiglitz, Project Syndicate, July 30, 2018
What's behind the rising (US) profit share ? Chris Dillow, stumblingandmumbling, August 30, 2018
Les théories marxistes de l'impérialisme. Guide de lecture Claude Serfati, Période, 2018
Global market structures and the high price of protectionism Agustín Carstens, Bank for International Settlements, Jackson Hole, 25 August 2018
Les transferts négatifs sont les causes des exils forcés Nicolas Sersiron, CADTM, 22 août 2018
Are Emerging Markets Ready for a Crisis? Last decade's boom in exotic investments will have consequences Satyajit Das, Bloomberg, 25 août 2018
Market Power and Monetary Policy Andrew G Haldane, Jackson Hole, 24 August 2018
Pourquoi la concurrence fiscale se fait-elle par la taxation des profits des entreprises Patrick Artus, 28 août 2018
US tariffs see small businesses plead for mercy as trade war bites James Politi, Financial Times, August 24, 2018
La guerre des métaux rares Guillaume Pitron, Mediapart, 26 juillet 2018
World Overview Barry Naisbitt et al., National Institute Economic Review n° 244, May 2018 Box:The Great Synchronisation
Is Productivity Growth Shared in a Globalized Economy ? IMF, WEO, April 2018
Manufacturing Jobs: Implications for Productivity and Inequality IMF, WEO, April 2018
Manufacturing still matters: five reasons why the IMF is wrong Jostein Hauge, The Conversation, 19 juin 2018
Commodity Price Movements and Banking Crises Markus Eberhardt, Andrea Presbitero, FMI, June 2018
International Corporate Tax Avoidance: A Review of the Channels, Effect Sizes, and Blind Spots Sebastian Beer, Ruud de Mooij, Li Liu, FMI, July 2018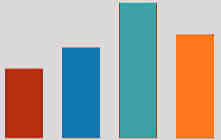 Federico-Tena World Trade Historical Database The World Trade Historical Database Giovanni Federico, Antonio Tena-Junguito, Vox, 28 July 2018
Trends in Trade: U.S.-China Goods Trade 2012–2017 US-China Economic and Security Review Commission, July 19, 2018
If Trump wants to blow up the world order, who will stop him? YanisVaroufakis, The Guardian, July 19, 2018
Land grabbing bibliogaphie
Energy Conflicts and Differential Profits: An Update Shimshon Bichler and Jonathan Nitzan, October 2014
Les Etats-Unis financent le soutien de leur marché d'actions en attirant l'épargne du Reste du Monde Patrick Artus, 4 juillet 2018
Avis de tempête sur le commerce international : quelle stratégie pour l'Europe ?
Sébastien Jean, Philippe Martin et André Sapir, CAE n° 46, juillet 2018 Les Echos
The Economic Limits of Bitcoin and the Blockchain Eric Budish, June 5, 2018
Moving for Prosperity. Global Migration and Labor Markets The World Bank, 2018
Summary
Measuring and Analyzing the Impact of GVCs on Economic Development Global Value Chain Development Report 2017, The World Bank, OECD, 2018
Profits des multinationales à l'étranger : mesure et impact sur leur pays d'origine Laurence Nayman & Vincent Vicard, Cepii, mai 2018
La "mise en tourisme" du monde Les Echos, 21 juin 2018
Technology-Skill Complementarity in Early Phases of Industrialization Raphaël Franck, Oded Galor, NBER, February 2017
Trump, Europe, Chine : la guerre des chiffres Christian Chavagneux, Alternatives économiques, 15 juin 2018
Evolution of the Global Financial Network and Contagion: A New Approach
Yevgeniya Korniyenko, Manasa Patnam, Rita Maria del Rio-Chanona, Mason A. Porter, IMF, May 2018

25 ans de commerce mondial : la grande rupture Xerfi, 24 avril 2018
The Missing Profits of Nations Thomas Tørsløv, Ludvig Wier, Gabriel Zucman, June 5, 2018 Data
Real exchange rate policies for economic development Martin Guzman, Jose Antonio Ocampo, Joseph E. Stiglitz, World Development 110 (2018)
Les taux d'impôt sur les sociétés dans le monde La Lettre Vernimmen n° 159 mai 2018
Peut-il y avoir un retournement à la baisse de l'activité dans les grands pays émergents ? Patrick Artus, 23 mai 2018
Economie mondiale : rien ne marche plus comme avant, quelles conséquences ? Patrick Artus, 17 mai 2018
Marx et la première mondialisation Alain Bihr, A l'encontre, avril 2018
L'économie mondiale en 40 courbes Cepii, avril 2018
A Bumpy Road Ahead for the Global Financial System Tobias Adrian, IMF, April 18, 2018
25 ans de commerce mondial : la grande rupture Alexandre Mirlicourtois, Xerfi, 24 avril 2018
Global Financial Stability Report April 2018: A Bumpy Road Ahead IMF, April 2018
Coups de billard dans le commerce mondial Jean-Marc Vittori, Les Echos, 17 avril 2018
Cyclical Upswing, Structural Change World Economic Outlook, April 2018
Quand l'autarcie devient la seule option Branko Milanovic, avril 2018 (traduction Martin Anota)
Y a-t-il vraiment eu hausse des taux d'investissement dans les pays de l'OCDE ? Patrick Artus, 5 avril 2018
L'histoire des 40 dernières années racontée au travers de l'expansion de la finance Patrick Artus, 10 avril 2018
Response to David Harvey on Imperialism John Smith, March 20, 2018
Inequality, Foreign Investment, and Imperialism Thomas Hauner, Branko Milanovicy, Suresh Naiduz, March 6, 2018
Financial Flows and Tax Havens Norwegian School of Economics, December 2015
Make Growth More Resilient and More Widely Shared Christine Lagarde, March 20, 2018
Globalization's Backlash Is Here, at Just the Wrong Time Neil Irwin, The New York Times, March 23, 2018
The Economic Scars of Crises and Recessions Valerie Cerra & Sweta C. Saxena, IMF, March 21, 2018
L'impact des chaînes mondiales d'approvisionnement sur l'emploi et les systèmes productifs
Une comparaison France-Brésil dans les industries aéronautique et automobile Claude Serfati, Catherine Sauviat, Ires, 2018 document de travail synthèse
Les économistes découvrent les dégâts du libre-échange Jean-Marc Vittori, Les Echos, 19 mars 2018
Les économistes découvrent les dégâts du libre-échange Jean-Marc Vittori, Les Echos, 19 mars 2018
Multinationals pay lower taxes than a decade ago Financial Times, March 11, 2018
The Distribution of Gains from Globalization Valentin F. Lang and Marina Mendes Tavares, IMF, March 2018
40 % des profits des multinationales sont délocalisés dans les paradis fiscaux Gabriel Zucman, Le Monde, 7 novembre 2017
La finance offshore au coeur du capitalisme moderne
The Macroeconomics of Trade War Paul Krugman, March 3, 2018
Dividendes mondiaux Henderson Global Dividend Index, février 2018
On the divergence between CPI and PPI : the role of supply chains Shang-Jin Wei, Yinxi Xie, NBER, February 2018
What do trade agreements really do? Dani Rodrik, NBER, February 2018
Is it a Transatlantic, Transpacific or Eurasian global economy? Nicolas Moës, Bruegel, February 14, 2018
What's the Risk? Bilateral Investment Treaties, Political Risk and Fixed Capital Accumulation
Andrew Kerner, Jane Lawrence, British Journal of Political Science, Vol. 44, n° 1, January 2014
Economic Impact of Investment Agreements Christina Bellak, Vienna University, 2015
Why TTIP Matters to European Business Business Europe, April 2014
Imperialism, globalization and the profitability of capital Michael Roberts, Rupture, January 25, 2018
Societal benefits and costs of International Investment Agreements : A critical review of aspects and available empirical evidences on International Investment Joachim Pohl, OECD Working Paper, 2018/01
TUAC
Dutiful dirges of Davos Branko Milanovic, January 19, 2018
Reconsidering the 'China shock' in trade Robert Feenstra, Hong Ma, Akira Sasahara, Yuan Xu, Vox,18 January 2018
The positive and negative effects of offshoring on domestic employment B. Kovak, L. Oldenski, N. Sly, 15 January 2018
Understanding the Weakness in Global Trade Przemyslaw Wozniak, Malgorzata Galar, European Economy, January 2018
The Aggregate and Distributional Effects of Financial Globalization: Evidence from Macro and Sectoral Data Davide Furceri, Prakash Loungani, Jonathan D. Ostry, October 2017
Ireland's 'de-globalised' data calculate a smaller economy Financial Times, July 18, 2017
Banks in Tax Havens: First Evidence based on Country-by-Country Reporting
Vincent Bouvatier, Gunther Capelle-Blancard, Anne-Laure Delatte, European Economy, July 2017
Le commerce de la France en valeur ajoutée Trésor-Eco n°207, octobre 2017
Les vrais chiffres du commerce extérieur Aude Martin, Alternatives économiques, 5 décembre 2017
Overcharged. The High Cost of High Finance G.Epstein & J.A. Montecino, Roosevelt Institute, July 2016 summary
Industries in 2018 EIU, November 2017
Boom or bust Michael Roberts, 01/12/2017
The global offshore system means we can't trust basic economic figures Gabriel Zucman, November 2017
La mondialisation est-elle finie ? Jacques Adda, Alternatives économiques, 16 novembre 2017
Mondialisation et technologie : quels effets sur l'emploi ? Farid Toubal, in Cepii, L'économie mondiale 2018
Measuring Global Value Chains Robert C. Johnson, NBER, November 2017
The Global Banking Network in the Aftermath of the Crisis: Is There Evidence of De-globalization? Eugenio Cerutti and Haonan Zhou, FMI, November 2017
Comment éviter une crise sociale, politique, économique et financière dans les pays de l'OCDE P. Artus, 8 novembre 2017
Globalisation marches on without Trump Shawn Donnan, Financial Times, November 6, 2017
Measuring and Analyzing the Impact of GVCs on Economic Development Report 2017, IBRD/The World Bank
Eight centuries of the risk-free rate Paul Schmelzing, Bank of England, October 2017
abstract
Why High-Tax Countries Let Tax Havens Flourish Thomas Tørsløv, Ludvig Wier, Gabriel Zucman, NBER, November 2017
Le retour des émergents Le nouvel économiste (from The Economist), 31 octobre 2017
Beyond Austerity: Towards a Global New Deal UNCTAD, Trade And Development Report 2017
Market Power and Inequality: The Revenge of the Rentiers UNCTAD, Trade And Development Report 2017, Chapter 6
What does the UK beneficial ownership data show us? Nov. 22, 2016
Fin de cavale pour les multinationales ? Pour un traité à l'ONU Amis de la Terre/ActionAids, Octobre 2017 le rapport
Mediapart
The Effects of Offshoring on Domestic Workers: A Review of the Literature Andre Barbe, David Riker, U.S. International Trade Commission, Oct. 2017
Transnationalizing Capitalist Hegemony: A Poulantzian Reading Ian Taylor, Alternatives: Global, Local, Political 1-15, 2017
G-20 Report on Strong, Sustainable, and Balanced Growth October 2017
Régionalisation, protectionnisme, relocalisation : la fin de la mondialisation ? France Culture, février 2017
Mieux lier les accords commerciaux à des clauses non commerciales : pourquoi et comment ? Sébastien Jean, 13 octobre 2017
Disentangling Global Value Chains Alonso de Gortari, October 12, 2017
Is Growth at Risk? IMF, Global Financial Stability Report, October 2017
Poids des dettes : le scénario catastrophe du FMI
Seeking Sustainable Growth: Short-Term Recovery, Long-Term Challenges IMF, World Economic Outlook, October 2017
La menace de l'automatisation pour les économies émergentes Le Nouvel Economiste, 3 octobre 2017
Beyond Austerity: Towards A Global New Deal Trade and Development Report Unctad, 2017
Commerce en valeur ajoutée : parts de marché nationales et à l'exportation Rafaël Cezar et al., Rue de la Banque n° 36, janvier 2017
Who Owns the Wealth in Tax Havens? Macro Evidence and Implications for Global Inequality A. Alstadsæter, N. Johannesen, G. Zucman, NBER, September 2017
Tax Evasion and Inequality A. Alstadsæter, N. Johannesen, G. Zucman, NBER, September 2017
La routine de l'incertitude Perspectives internationales 2017-2018, OFCE, septembre 2017
10 myths about Brics debunked Wang Wen and Guan Zhaoyu, Financial Times, 01/09/2017
Firms, Destinations, and Aggregate Fluctuations Julian di Giovanni, Andrei A. Levchenko, Isabelle Méjean, Econometrica, Vol. 82, No. 4, July, 2014
Global Dividend Index Janus Henderson, août 2017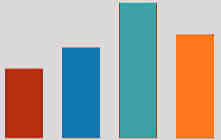 Is globalization an engine of economic development? Esteban Ortiz-Ospina, Our World in Data, August 01, 2017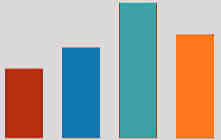 Income Inequality Max Roser & Esteban Ortiz-Ospina, Our World in Data, 2017
2017 External Sector Report FMI, July 2017
Calculating Trade in Value Added Aqib Aslam, Natalija Novta, and Fabiano Rodrigues-Basto, IMF, July 2017
The Globalisation of Inflation: the Growing Importance of Global Value Chains R. Auer, C. Borio, A. Filardo, CESIFO Working Paper n° 6387, March 2017
Divers documents de l'ONU
87th Annual Report BIS, 2017
The Manifesto and Globalization Claudio Katz, Latin American Perspectives, Issue 121, Vol. 28 No. 6, November 2001 5-16
Making Trade Work for All OECD, May 2017
International Financial Integration in the Aftermath of the Global Financial Crisis Philip R. Lane and Gian Maria Milesi-Ferretti, IMF, May 2017
Brands in Motion: How frictions shape multinational production Keith Head & Thierry Mayer, Banque de France, May 2017 summary
Taking Stock: Who Benefited from the Oil Price Shocks? IMF working paper, May 2017
Exchange Rate Prediction Redux: New Models, New Data, New Currencies Yin-Wong Cheung et al. NBER, March 2017
Gaining Momentum ? World Economic Outlook, IMF April 2017

Understanding the Downward Trend in Labor Income Shares Chapter 3
Making Trade an Engine of Growth for All. The Case for Trade and for Policies to Facilitate Adjustment
IMF, WorldBank, WTO, April 2017
summary
A Deficit of Good Trade Data Andrea Durkin, April 7 2017
Global Financial Stability Report IMF, April 2017
Il est devenu aussi cher de produire dans les pays émergents que dans les pays de l'OCDE Patrick Artus, 31 mars 2017
World Economic Situation and Prospects 2017 United Nations, 2017 Statistical Annex
Variation in structural change around the World, 1985-2015 Adrian Wood, February 2017 compléments en ligne
How globalisation affected manufacturing [employment] around the world Adrian Wood, Vox, March 2017
Unpacking Trade and Investment 11 fact booklets about global trade policies, Rosa-Luxemburg-Stiftung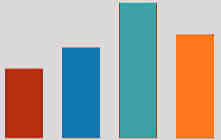 Measuring Trade in Value Added: An OECD-WTO joint initiative
Trade and Flag: The Changing Balance of Power in the Multilateral Trading System Arvind Subramanian & Dennis Weatherstone, 8 April, 2014
The long economic and political shadow of history. Volume I: A Global View Stelios Michalopoulos and Elias Papaioannou (eds), VoxEU, January 2017
The long economic and political shadow of history. Volume II. Africa and Asia Stelios Michalopoulos and Elias Papaioannou (eds), VoxEU, February 2017
Oil Prices and the Global Economy IMF Working Paper, January 2017
The retreat of the global company Ekonomist, January 2017
The rise of the superstars Ekonomist, September 17th 2016
Statistics to Measure Offshoring and its Impact Robert C. Feenstra, October 1, 2016
Comment fonctionne le marché du pétrole ? P. Artus, décembre 2016
The U.S. Content of Made in China Galina Hale & Hobijn, August 2011
La Chine ou la normalisation du commerce mondial Soledad Zignago, avec Guillaume Gaulier et Walter Steingress, 30 novembre 2016
Le cours actuel du capitalisme et les perspectives de la société humaine civilisée François Chesnais, Inprecor n°631-632 sept-nov. 2016
Importers are Exporters: Tariffs Would Hurt Our Most Competitive Firms J. Bradford Jensen, December 7, 2016
Get on Track with Trade Maurice Obstfeld, Finance & Development, December 2016
Global Trade Flows: Revisiting the Exchange Rate Elasticities M. Bussière, G. Gaulier and W. Steingress, Banque de France, November 2016
The Global Trade Slowdown and Its Implications for Emerging Asia Jerome H. Powell (Fed), November 18, 2016
Aux origines de la faiblesse du commerce mondial Catherine Stephan, BNP, novembre 2016
An Anatomy of the Global Trade Slowdown based on the WIOD 2016 Release Timmer, Los, Stehrer, de Vries, Groningen Growth and Development Centre, November 2016
An Index of Global Economic Policy Uncertainty Steven J. Davis, NBER, October 2016 Europe Policy Uncertainty Data
G20 Enhanced Structural Reform Agenda G20, July 15, 2016
Understanding the weakness in global trade. What is the new normal? ECB, September 2016
Endless Accumulation, Limits to Growth and the Tendency for the Rate of Profit to Fall Minqi Li ,World Review of Political Economy vol.7, n°2, 2016
Une grande erreur d'analyse : la croissance mondiale n'est pas anormalement faible P. Artus, 29 septembre 2016
Cardiac arrest or dizzy spell: why is world trade so weak and what can policy do about it? OECD, September 2016
Networks of value added trade João Amador and Sónia Cabral, ECB, July 2016
The New Economy: Beyond the Hype OECD, 2001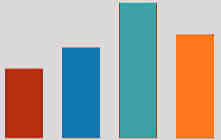 World Trade Statistical Review 2016 OMC
Global Value Chains and Trade in Value-Added: An Initial Assessment of the Impact on Jobs and Productivity OECD Policy Paper, 2016
L'ISDS mort-vivant Aitec, Attac et alii, septembre 2016
Global growth warning: Weak trade, financial distortions OECD Interim Economic Outlook, 21 September 2016
CETA Without Blinders: How Cutting 'Trade Costs and More' Will Cause Unemployment, Inequality and Welfare Losses
Pierre Kohler and Servaas Storm, September 2016 Executive summary
Pays émergents : navigation en eaux turbulentes Raju Huidrom, M. Ayhan Kose, Franziska L. Ohnsorge, Finances & Développement, septembre 2016
Le protectionnisme ne redressera pas la situation de la classe moyenne P. Artus, 30 août 2016
An Exploration of Technology Diffusion Diego Comin and Bart Hobijn, American Economic Review vol. 100, n°5, December 2010
Was the Wealth of Nations Determined in 1000 bc? Diego Comin, William Easterly, Erick Gong, American Economic Journal: Macroeconomics 2, July 2010
Des évolutions durables négatives pour la croissance mondiale Patrick Artus, 19 août 2016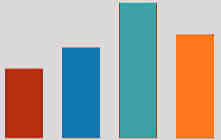 Measuring Export Competitiveness World Bank / Banque de France
Causes and Consequences of Income Inequality: A Global Perspective IMF, June 2015
Pourquoi faut-il conserver une industrie de grande taille ? Patrick Artus, 3 août 2016
Reflating Japan: Time to Get Unconventional? IMF Working Paper, August 2016
Désegmentation des chaînes de valeur sans relocalisations P.Artus, 5 août 2016
Pour respecter les objectifs climatiques, il va falloir détruire du capital et le remplacer par un autre P.Artus, 5 août 2016
L'Inde: un moteur de l'économie mondiale très différent de la Chine P.Artus, 5 août 2016
Le Monde est devenu différent P.Artus, 26 juillet 2016
Les différentes régions du Monde de plus en plus liées par les échanges de capitaux P.Artus, 2 août 2016
Le Monde est condamné à devenir une économie de services P.Artus, 3 août 2016
El curso actual del capitalismo y las perspectivas para la sociedad humana civilizada François Chesnais, Herramienta n°58, 2016
Can the World Deal With a New Bank Crisis? Bloomberg, July 2016, 28
Les pays en croissance rapide ne contribuent pas nécessairement à la croissance du Monde P.Artus, 27 juillet 2016
Globalisation and whose recovery? Michael Roberts, July 24, 2016
Priorities for Structural Reforms in G-20 Countries IMF, Staff Background Paper, July 21, 2016
TAFTA : une nouvelle fuite révèle les ambitions climaticides de l'UE Amélie Canonne et Maxime Combes, 11 juillet 2016
Global Trade and Income: "New Normal" or "Back to Normal"? IMF Working Paper, July 2016
Global Prospects and Policy Challenges G-20, July 23–24, 2016
An analysis of OPEC's strategic actions, US shale growth and the 2014 oil price crash IMF Working Paper, July 2016
Currency Wars, Coordination, and Capital Controls Olivier Blanchard, NBER, July 2016 résumé Martin Anota
Taux de change : détermination par la balance courante ou par les flux de capitaux Patrick Artus, 10 juin 2016
Globalization, Structural Change, and Productivity Growth + update on Africa M.Mcmillan, D.Rodrik, I.Verduzco-Gallo, World Development Vol. 63, 2014
Premature deindustrialization Dani Rodrik, Journal of Economic Growth, Vol.21, n°1, 2016
Financiarización de la economía mundial y transformación en la calidad del empleo
Santos M. Ruesga, Laura Pérez Ortiz, Manuel Pérez Trujlllo, Revista de derecho de la seguridad social, n°6, 2016 [ruesga2016]
Petit guide pour contrer la propagande en faveur du CETA Attac, juin 2016
The Future of The Global Economy: Towards a Long Boom ? OCDE, 1999
TISA : les multinationales réclament un droit de veto sur les Etats Martine Orange et Julian Assange, Mediapart, 25 mai 2016
Trade in Services Agreement Press release, Wikileaks, 25 May 2016 Preliminary analysis of new provisions applicable to all services
L'Accord de partenariat économique UE-Afrique de l'Ouest est absurde et criminel Jacques Berthelot, 16 mai 2016
Does the Global Trade Slowdown Matter? Cristina Constantinescu, Aaditya Mattoo, Michele Ruta, The World Bank, May 2016
La France promeut l'arbitrage privé du Tafta au sein même de l'Europe Maxime Vaudano, lemonde.fr, 19 mai 2016
Intra-UE Investment Treaties non-paper, Council of European Union, Trade Policy Committee, 7 April 2016
Tafta et Ceta : le grand bluff français ? Yannick Jadot, AlterEcoPlus, 12 mai 2016
Panama Papers Offshore Leaks Database
TTIP: We Were Right All Along Thomas Fazi, Social Europe Journal, 6 May 2016
Stiglitz heaps scorn on TPP and TTIP December 16, 2015
Comment l'accord de libre-échange Tafta pourrait laminer l'agriculture européenne Olivier Petitjean, Sophie Chapelle, Bastamag, 2 mai 2016
Here's a Way to Shut Down Panama Papers-Style Tax Havens les propositions de Gabriel Zucman, Jon Schwarz, Apr. 17 2016
TTIP Leaks dossier de presse 3 mai 2016
Les problèmes structurels des pays de l'OCDE sont encore tous présents Patrick Artus, 22 avril 2016
Qui s'intéresse encore à l'impérialisme français ? Claude Serfati, Période, 21 avril 2016
Systemic Fragility in the Global Economy: For a New Conceptual Framework & Index Jack Rasmus, europeanfinancialreview.com, February 25, 2016
Le rôle exorbitant du prix du pétrole sur les marchés financiers depuis 2015 Patrick Artus, 15 avril 2016
Le danger des déficits extérieurs dans les pays émergents avec les flux de capitaux non discriminants Patrick Artus, 15 avril 2016
Bank capital and monetary policy transmission Hyun Song Shin, BIS, April 2016
Jack Rasmus and systemic fragility Michael Roberts, April 18, 2016
Policies for Innovation and Growth IMF, Fiscal Monitor, April 2016
Pourquoi les pays émergents sont-ils plus résilients face au reflux des capitaux que par le passé ? Martin Anota, avril 2016
A Guiding Framework For Structural Reforms IMF, April 2016
Une croissance trop faible depuis trop longtemps FMI, Perspectives de l'économie mondiale, Avril 2016 résumé Bulletin du FMI
Negative rates are not the fault of central banks Martin Wolf, Financial Times, April 12, 2016
Faire face à une nouvelle réalité Bulletin du FMI sur le Fiscal Monitor Avril 2016, 13 avril 2016
Press Conference on the April 2016 World Economic Outlook Maurice Obstfeld, April 12, 2016
Potent Policies for a Successful Normalization Global Financial Stability Report, IMF, April 2016
Traités de libre-échange : citoyens bafoués, multinationales souveraines Robert Joumard, Attac Rhône, 5 avril 2016 Note de synthèse
Understanding The Slowdown In Capital Flows To Emerging Markets IMF, World Economic Outlook, April 2016, Chapter 2
Macroeconomic effects of labor and product market reforms in advanced economies IMF, World Economic Outlook, April 2016, Chapter 3
Understanding The Slowdown In Capital Flows To Emerging Markets IMF, World Economic Outlook, April 2016, Chapter 2

Today's Central Banks Policy Risks Ending Unhappily William R. White, Bloomberg, February 9, 2016
William White on the next recession January-February 2016
Panama Papers The International Consortium of Investigative Journalists, Apr 3, 2016

William White (OECD) on the next recession January-February 2016
Rethinking the Financialisation of Non-Financial Corporations: A Reappraisal of US Empirical Data Brett Fiebiger, Review of Political Economy, 2016
Reality Check For The Global Economy Olivier Blanchard & Adam S. Posen (eds), Peterson Institute, March 2016
Wealth inequality and monetary policy Domanski, Scatigna, Zabai, BIS Quarterly Review, March 2016
Quel est l'impact de la politique monétaire sur les inégalités ? Martin Anota, 6 mars 2016
La croissance mondiale d'une décennie à l'autre France stratégie, mars 2016
G-20 Seminar on Structural Reforms: Opening Remarks Christine Lagarde, February 26, 2016
La crise qui vient Marcel Roelandts, 5 mars 2016
Pays émergents : la fin de la très grande illusion Christine Rifflart, Revue de l'OFCE n°144, 2015
The Community Structure of the Global Corporate Network Stefania Vitali, Stefano Battiston, PLOS ONE, August 2014
Il est urgent de soutenir collectivement la demande Catherine Mann, Les Echos, 18 février 2016
Profit margins slipping though not sliding J.P. Morgan, February 11, 2016
Cure de désintoxication financière Olivier Passet, Alter Eco Plus, février 2016
Le container et l'algorithme : la logistique dans le capitalisme global Moritz Altenried, Période, février 2016
Japanization: is it endemic or epidemic? Takatoshi Ito, NBER, February 2016
Structural Reforms and Productivity Growth in Emerging Market and Developing Economies IMF Working Paper, February 2016
Lending to emerging markets comes to halt Jonathan Wheatley, Financial Times, February 5, 2016
Can we avoid the oncoming world recession? Michael Roberts, February 9, 2016
Commodity Price Shocks and Financial Sector Fragility IMF Working Paper, February 2016
Corporate surpluses are contributing to the savings glut Martin Wolf, Financial Times, November 17, 2015
Les cycles de l'endettement, le dollar et l'économie mondiale Michel Aglietta & Virginie Coudert, Lettre du Cepii n°359, décembre 2015
The Financial Wealth of Corporations: A First Look at Sectoral Balance Sheet Data Yuko Hashimoto & Noriaki Kinoshita, IMF, January 2016
Economic Growth and Convergence, Applied Especially To China Robert J. Barro, NBER, January 2016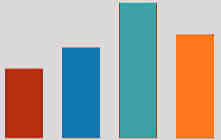 Subdued Demand, Diminished Prospects IMF, World Economic Outlook (WEO), January 2016
The Fed, interest rates and recession Michael Roberts, January 18, 2016
Les financiers broient du noir pour 2016 Martine Orange, Mediapart, 15 Janvier 2016
2016 s'ouvre sur une tempête boursière Le Monde, 16 janvier 2016
Les effets brutaux du passage de l'économie mondiale à une économie de services Patrick Artus, 18 décembre 2015
Ralentissement des exportations d'Asie émergente : au-delà du cycle Hélène Drouot, BNP Conjoncture, Décembre 2015
Impact Assessment Report on the future of EU-US trade relations European Commission, 12 Mars 2013
Austerity in 2009–13 Alberto Alesina et al., Economic Policy, July 2015
Un monde fragmenté et anxieux. Scénario macro-économique 2016-2017 Crédit agricole, 18 décembre 2015
Traité transatlantique : beaucoup d'ambition, peu de concrétisation Catherine Stephan, BNP Conjoncture, Décembre 2015
Five reasons TTIP and CETA are terrible for the climate Global Justice, December 2015
Paradigm lost: Rethinking international adjustments Benoît Coeuré, Berkeley, 21 November 2015
Capital Account Liberalization and Inequality Davide Furceri & Prakash Loungani, IMF Working Paper, November 2015
FMI : la mondialisation financière nourrit les inégalités Christian Chavagneux
TTIP: what it will mean for us and what is the alternative? Martin Myant, ETUI, 2015
Global Value Chains and the Exchange Rate Elasticity of Exports IMF working paper, November 30, 2015
Trade in Services Agreement TISA WikiLeaks
600 years of war and peace, in one amazing chart Zack Beauchamp, vox.com, June 2015
Comment faire redémarrer l'économie mondiale ? Michael Spence, Danny Leipziger, James Manyika, Ravi Kanbur, Telos, 18 novembre 2015
G20 countries fail to keep their promises on fighting crime Transparency International, 12 Novembre 2015
Quel est l'effet sur les économies des pays émergents des flux de capitaux ? Patrick Artus, 9 novembre 2015
The Decade of Adjustment: A Review of Austerity Trends 2010-2020 in 187 Countries I.Ortiz, M.Cummins, J.Capaldo, K.Karunanethy, ILO 2015
L'organisation de l'économie entre les pays de l'OCDE et la Chine Patrick Artus, 23 octobre 2015
Les politiques monétaires ont aggravé le caractère déstabilisant des flux de capitaux procycliques vers les pays émergents Patrick Artus, 23 octobre 2015
TAFTA, CETA : la grande offensive sur les services publics AITEC, Octobre 2015 Résumé exécutif
TTIP/TAFTA: La boite magique pour les crimes climatiques des entreprises AITEC, Octobre 2015
Le ralentissement du commerce mondial annonce un changement de tendance Sébastien Jean, La lettre du Cepii n° 356, Septembre 2015
Big Players Out of Synch: Spillovers Implications of US and Euro Area Shocks IMF Working Paper, September 2015
Monetary Policy and the Maginot Line Richard Fisher, July 16, 2014
The Conference Board Productivity Brief 2015
L'oligopole aux tentacules d'argile Tristan Auvray, recension livre F. Morin, Contretemps, 9 Octobre 2015
A l'aube d'un cataclysme monétaire et financier Michel Santi, La Tribune, 5 Octobre 2015
The global economy is in serious danger Lawrence Summers, The Washington Post, October 7, 2015
Is the unthinkable becoming routine? BIS, 85th Annual Report, June 2015
Media briefing on the BIS Annual Report 2015 Claudio Borio, 24 June 2015
The world is defenceless against the next financial crisis, warns BIS Peter Spence, The Telegraph, 28 Jun 2015
Corporate profits are beginning a long slide Harvard Business Review, October 2015
The new global competition for corporate profits McKinsey, september 2015, Executive summary
Marchés actions : les corrections Evariste Lefeuvre, Natixis,7 octobre 2015
TTIP: converging interests and diverging opinions Dalila Ghailani and Aída Ponce del Castillo, Etui, 2015
Vulnerabilities, Legacies, and Policy Challenges Risks Rotating to Emerging Markets IMF, Global Financial Stability Report, October 2015
Corporate leverage in emerging markets—a concern? IMF, Global Financial Stability Report, October 2015, chapter 3
Rapport sur la stabilité financière dans le monde : résumé FMI, Octobre 2015
Three Truths for Finance Mark Carney, Governor of the Bank of England, 21 September 2015
Les "trois mensonges" de la finance Gilles Raveaud, AlterEcoPlus, 28 septembre 2015
Depreciations without Exports? Global Value Chains and the Exchange Rate Elasticity of Exports Swarnali Ahmed, Maximiliano Appendino, Michele Ruta,
World Bank Policy Research Working Paper 7390
Le "piège infernal" pour les pays de l'OCDE Patrick Artus, 2 Octobre 2015
The new global competition for corporate profits McKinsey Global Institute, September 2015
Labor Reallocation and Productivity Dynamics: Financial Causes, Real Consequences Borio, Kharroubi, Upper, Zampolli, BIS, May 2015
Gérer la transition vers une économie mondiale plus saine Christine Lagarde, Directrice générale du FMI, 30 septembre 2015
Adjusting to Lower Commodity Prices IMF, World Economic Outlook, October 2015
Commentaires au rapport du gouvernement sur la politique commerciale commune AITEC, 25 septembre 2015
TTIP: converging interests and diverging opinions D. Ghailani & A. Ponce del Castillo in Social policy in the European Union: state of play 2015, Etui, 2015
Multilateral processes for managing sovereign external debt UNCTAD, July 2015
Puzzles and uncertainties OECD Interim Economic Outlook, Septembre 2015
Tous les pays du monde (2015) Ined, septembre 2015
The Global Trade Slowdown: A New Normal? A VoxEU.org eBook
The global crawl continues Michael Roberts, Intertional Socialism n°147, June 2015
La grande panne du commerce international Philippe Riès, Mediapart, 29 août 2015
The consequences of fiscal stimulus on public debt: a historical perspective W. D. McCausland and I. Theodossiou, Cambridge Journal of Economics, 2015
Imperialism in the Twenty-First Century John Smith, Monthly Review, vol.67, n°3, July-August 2015
The New Imperialism of Globalized Monopoly-Finance Capital John Bellamy Foster, Monthly Review, vol.67, n°3, July-August 2015
The world is defenceless against the next financial crisis, warns BIS Peter Spence, The Telegraph, 28 Jun 2015
Global value chains in a post-Washington Consensus world Gary Gereffi, Review of International Political Economy, Vol.21, n°1, 2014
Un tour du monde en 30 graphiques Patrick Artus, 4 septembre 2015
La crise des pays "rentiers" Patrick Artus, 7 septembre 2015
The Core of the Apple: Dark Value and Degrees of Monopoly in Global Commodity Chains Donald A. Clelland, 2014
Basic Principles on Sovereign Debt Restructuring Processes draft resolution, United Nations, 29 July 2015
Principes fondamentaux des opérations de restructuration de la dette souveraine projet de résolution, Nations Unies, 29 juillet 2015
The Global Trade Slowdown: A New Normal? A VoxEU.org eBook
La place de l'impérialisme dans notre analyse Jean-François Cabral, Université d'été du NPA, août 2015
Five Facts about Value-Added Exports Robert C.Johnson, Journal of Economie Perspectives, vol.28, n°2, spring 2014
Navigating Monetary Policy Challenges and Managing Risks Global Financial Stability Report, IMF, April 2015
A quand l'explosion de l'immense bulle mondiale de liquidités ? Tomasz Konicz, palim-psao, 13 Août 2015
La crise de liquidité qui nous menace Evariste Lefeuvre, Natixis, 7 Août 2015
TTIP : cartographie d'un partenariat controversé Arnaud Zacharie, Nicolas Van Nuffel et Michel Cermak, Point Sud n°13, juin 2015
The emerging market crisis returns Michael Roberts, 1 August 2015
Does Basel Compliance Matter for Bank Performance? IMF, May 2015
Crise financière : le retour ? Bernard Marx, Regards, Juin 2015
Trade in Services Agreement (TiSA) Core Text April 2015, WikiLeaks release: July 1, 2015
Litiges entre États et multinationales : le cas emblématique du conflit entre Suez et l'Argentine Olivier Petitjean, CADTM, avril 2015
The Impact of TTIP. The underlying economic model and comparisons Jacques Pelkmans et al., CEPS, October 2014
Transatlantic Trade: Whither Partnership, Which Economic Consequences? Fontagné, Gourdon, Jean, Cepii, September 2013
Qu'attendre des projets de libre-échange ? Patrick Artus, 6 mai 2015
FDI, Tax and Development Unctad, March 2015
Fuite TTIP/TAFTA: La proposition de l'UE est une menace pour les valeurs démocratiques Corporate Europe Observatory, 20 Avril 2015
Return of the Great Moderation? George Magnus, Llewellyn Consulting, 4 June 2014
Le traité transatlantique, promesses et inquiétudes Milena Gradeva, La Lettre du CEP, Groupe Alpha, n°19, Avril 2015
Vous avez aimé la crise financière de 2008, vous allez adorer la prochaine Philippe Plassart, lenouveleconomiste.fr, 8 Avril 2015
Low investment is the cause of low growth: surprise! Michael Roberts, 8 April 2015
Where are we headed? Perspectives on potential output IMF, World Economic Outlook April 2015, chapter 3
La catastrophe du TTIP ? Jacques Sapir, 4 avril 2015
(Why) Is investment weak? Ryan Banerjee, Jonathan Kearns, Marco Lombardi, BIS Quarterly Review, March 2015
Debt and (not much) deleveraging McKinsey Global Institute, February 2015 Highlights
Quand la lutte contre l'évasion fiscale se heurte aux cours arbitrales du TTIP P. Lamberts, P. Durand, E. Joly, Y. Jadot, lemonde.fr 18 Mars 2015
Déclaration de l'Assemblée des mouvements sociaux Forum social mondial, Tunis, 27 Mars 2015
TTIP : pourquoi le reste du monde devrait rester sur ses gardes Transnational Institute, March 2015
Pourquoi il faut bloquer le TAFTA Michel Husson, A l'encontre 26 Novembre 2014
FSGM - The Flexible System of Global Models FMI, March 2015
Textes de négociation de l'UE dans le cadre du TTIP Commission européenne
La Commission publie plusieurs documents de négociation du TTIP EurActiv, janvier 2015
Tailwinds driving a modest acceleration… but storm clouds on the horizon? OCDE, Interim Economic Assessment, 18 Mars 2015
Le Traité Transatlantique, une gigantesque machine d'exclusion Gabrielle Lefèvre, 3 mars 2015
Power FROM the people Florence Jaumotte and Carolina Osorio Buitron, Finance & Development March 2015
Tax avoidance: the role of large accountancy firms House of Commons Committee of Public Accounts, avril 2013
Shadow Economies All Over the World. New Estimates for 162 Countries from 1999 to 2007 The World Bank, Working Paper, 2010
The End of Bank Secrecy? An Evaluation of the G20 Tax Haven Crackdown Niels Johannesen and Gabriel Zucman, American Economic Journal: Economic Policy 2014, 6(1)
Taxing across Borders: Tracking Personal Wealth and Corporate Profits Gabriel Zucman, Journal of Economic Perspectives, Vol.28, N°4, Fall 2014
The Missing Wealth of Nations: Are Europe and the U.S. Net Debtors or Net Creditors? Gabriel Zucman, The Quarterly Journal of Economics, 2013
Has sustained growth decoupled from industrialization ? Dani Rodrik, February 2014
World Employment and Social Outlook Trends 2015 ILO, 2015
Transatlantique arnaque - La casse du siècle Yannick Bovy, 2015
Why does financial sector growth crowd out real economic growth? Stephen G Cecchetti and Enisse Kharroubi, BIS, February 2015
Global Economic Prospects: Having Fiscal Space and Using It The World Bank, January 2015
Global Value Chains in a Changing World WTO, 2013
¿Qué es la convergencia reguladora en el TTIP? Juan Hernández Zubizarreta y Pedro Ramiro, lamarea, 6 de febrero de 2015
De l'impérialisme à l'impérialisme Michel Husson, Nouveaux cahiers du socialisme n°13, 2015
World Trade Report 2014 WTO 2015 full report
The Global Trade Slowdown: Cyclical or Structural ? Cristina Constantinescu, Aaditya Mattoo, and Michele Ruta, IMF Working paper, January 2015
Les 1 % les plus riches possèderont plus que le reste de la population mondiale en 2016 Oxfam, 19 janvier 2015
Les ravages de la mondialisation expliqués en une courbe Emmanuel Lévy, Marianne.net, 6 Janvier 2015
Le poids des grands pays émergents qui vont moins bien qu'avant Patrick Artus, janvier 2015
Slow Trade C. Constantinescu, A. Mattoo, M. Ruta, Finance & Development, December 2014
Déséquilibres macroéconomiques dans les pays émergents : des risques modérés pour les économies avancées Insee, décembre 2014
International Supply Chains and Trade Elasticity in Times of Global Crisis WTO Working Paper, 2010
Central banks and the global debt overhang Hervé Hannoun, BIS Deputy General Manager, November 2014
independent Annual Growth Survey Third Report 2015
Financial Services in the Transatlantic Trade and Investment Partnership Peterson Institute, november 2013
TAFTA, CETA, TiSA, APE Présentation Collectif Stop TAFTA Paris 19-20, 2014
ACS (TISA), ces négociations commerciales secrètes Agnès Rousseaux, legrandsoir.info, 6 décembre 2014

Commerce et travail décent : le protectionnisme est-il une solution ? Arnaud Zacharie, Démocratie n°12, Décembre 2014

Alternative measures of offshorability: A survey approach Alan S. Blinder, Alan B. Krueger, NBER Working Paper, 2009

Moving from Liquidity- to Growth-Driven Markets FMI, Global Financial Stability Report, April 2014

Big Banks Benefit From Government Subsidies IMF Survey, March 31, 2014

Big Banks Benefit From Government Subsidies IMF Survey, March 31, 2014

World Saving Francesco Grigoli, Alexander Herman, and Klaus Schmidt-Hebbel, FMI, November 2014

DHL Global Connectedness Index 2014

Henderson Global Dividend Index n°4 October 2014

World Ultra Wealth Report Wealth-X, 2014
Le partenariat transatlantique et le "libre échange" en bande dessinée Michael Goodwin, 2014
Guidelines to collect data on official non-tariff measures UNCTAD, September 2014
Quantifying the Impact of G-20 Members' Growth Strategies FMI/OCDE, november 2014
Safeguarding human rights in times of economic crisis Council of Europe, November 2013
The G20/OECD Base Erosion and Profit Shifting Action Plan Pierre Habbard, Global Labour Column, november 14
The Past, Present, and Future of Economic Growth Dani Rodrik, Global Citizen Foundation, June 2013
Capitalismo siglo XXI: un mundo menos plano que nunca Esteban Mercatante, Ideas de Izquierda, n°14, octubre 2014
The Geopolitics of TTIP Center for Transatlantic Relations, 2014
Jeffrey Sachs Says NO to the TPP and the TAFTA Trade Treaties September 10, 2014
BIBLIOGRAPHIE TAFTA
Le piège de la déflation. Perspectives 2014-2015 pour l'économie mondiale OFCE, octobre 2014
Traité commercial transatlantique : déconstruire l'Europe Note Lasaire n°44, Octobre 2014
Le piège de la déflation. Perspectives 2014-2015 pour l'économie mondiale OFCE, octobre 2014
Regulating Capital Flows at Both Ends: Does it Work? IMF Working Paper, October 2014
Directives de négociation concernant le Partenariat transatlantique entre l'UE et les USA Conseil de l'Union européenne, 9 octobre 2014
Directives de négociation concernant le Partenariat transatlantique entre l'UE et les USA Conseil de l'Union européenne, 9 octobre 2014
La sous-traitance internationale, une pratique fréquente Insee Première n°1518, octobre 2014
OECD/G20 Base Erosion and Profit Shifting Project
Global Income Distribution: From the Fall of the Berlin Wall to the Great Recession, Christoph Lakner and Branko Milanovic, World Bank Economic Review, 2016 30(2)
The Growth Incidence Curve the 'elephant chart' (Excel)
Blog posts: VoxEU, World Economic Forum, World Bank Let's Talk Development, Oxford CSAE Blog, RES media briefing, World Bank Research Digest
Visualization (by Max Roser)
Global Income Distribution From the Fall of the Berlin Wall to the Great Recession Christoph Lakner, Branko Milanovic, The World Bank, December 2013
Are global imbalances at a turning point? IMF, World Economic Outlook, October 2014, chapter 4
Is it time for an infrastructure push? The macroeconomic effects of public investment IMF, World Economic Outlook, October 2014, chapter 3
Le rôle des pays émergents dans l'économie mondiale a profondément changé Patrick Artus, 29 septembre 2014
Secular Stagnation, Debt Overhang and Other Rationales for Sluggish Growth, Six Years On Stephanie Lo & Kenneth Rogoff, July 24 2014
Pour une approche internationale de la lutte contre l'évasion fiscale, OCDE, septembre 2014
13th BIS Annual Conference, 27 June 2014
Deleveraging, What Deleveraging? The 16th Geneva Report on the World Economy, September 2014 abstract
Risk Taking, Liquidity, and Shadow Banking: Curbing Excess While Promoting Growth IMF, Global Financial Stability Report, 2014
Legacies, Clouds, Uncertainties IMF, World Economic Outlook, October 2014
Succès et risques des Abenomics Évelyne Dourille-Feer & Urszula Szczerbowicz, Cepii, mai 2014
La situation économique mondiale à l'été 2014 : des incertitudes accrues DGT Trésor-Eco n°135, septembre 2014
Des pays toujours émergents ? Pierre Salama, 2014
Global Governance and Policy Space for Development" UNCTAD, Trade and Development Report 2014
Les accords de "libre-échange" dossier Attac, Les possibles n°4, Eté 2014
The EU publishes TiSA position papers juin 2014
Secular Stagnation: Facts, Causes, and Cures CEPR, 2014
Henderson Global Dividend Index 2014 Les dividendes volent de record en record Les Echos, 20 août 2014
2014 Spillover Report IMF, 2014
2014 Pilot External Sector Report IMF, 2014
America Didn't Decline. It Went Global" Sean Starrs, PoliticoMagazine, February 24, 2014 ¿Qué es hoy una potencia nacional?
American Economic Power Hasn't Declined—It Globalized! Sean Starrs, International Studies Quarterly 57, december 2013
Mondialisation et "impérialisme à l'envers" Pierre Dockès, 2013
The Increasing Irrelevance of Corporate Nationality Robert Reich, 29/07/2014
TTIP : Wikileaks publie de nouveaux documents sur les négociations juin 2014
Traité de libre-échange: les négociations menacent la régulation financière Ludovic Lamant, Mediapart, 3 juillet 2014
TTIP : Wikileaks publie de nouveaux documents sur les négociations juin 2014
Global Value Chains and Effective Exchange Rates at the Country-Sector Level Nikhil Patel, Zhi Wang, Shang-Jin Wei, 2014
Tisa, ces négociations commerciales secrètes qui visent à accélérer privatisations et dérégulations Agnès Rousseaux, BastaMag, 25 juin 2014
Spillovers in International Corporate Taxation IMF, May 9, 2014
World Social Protection Report 2014-15 ILO
Shifting priorities; building for the future The World Bank, Global Economic Prospects, June 2014
Draft of European Union's service and investment offer filtra.la 13 june 2014
The World Input-Output Database (WIOD): Contents, Sources and Methods
Global Value Chains: a case for Europe to cheer up BCE, August 2013
Slicing Up Global Value Chains Marcel Timmer et alii, Journal of Economic Perspectives, Volume 28, Number 2, Spring 2014 Annex
Growth Slowdown in Emerging Markets Spill Over to Highincome Countries? OECD Economics Department Working Papers, 2014
China-EU Global Value Chains: Who Creates Value, How and Where December 2013
Grand marché transatlantique : les tergiversations du Parti socialiste Laura Raim, 20 mai 2014
Traité transatlantique sélection Mémoire des luttes
The Global Development Crisis Ben Selwyn
La grande braderie transatlantique Henri Houben, Gresea, avril 2014
Southern labour—"Peripheral" no longer: A reply to Jane Hardy John Smith, International Socialism, Issue: 140, 7 October 2013
New divisions of labour in the global economy Jane Hardy, International Socialism, Issue: 137, 9 January 2013
Redistribution, Inequality, and Growth Jonathan D. Ostry, Andrew Berg, Charalambos G. Tsangarides, FMI, April 2014
Les pays émergents sont périodiquement contraints d'accepter les crises de balance des paiements Patrick Artus, Flash, février 2014
Capital Flows to Emerging Market Economies IIF, January 30, 2014
Le "juste échange" Rapport Dagoma, Assemblée nationale, mars 2014 + proposition de résolution
Les classes moyennes peuvent-elles dynamiser la croissance du PIB dans les économies émergentes ? Pierre Salama, février 2014
La movilidad económica y el crecimiento de la clase media en América Latina Banco Mundial para América Latina, 2013
Los tramposos delirios de los tecnócratas del Banco Mundial Juan Luis Berterretche, Rebelión, 08-04-2013
In Search of the Global Middle Class. The Car Index Uri Dadush and Shimelse Ali, Carnegie Endowment 2012
Vehicle Ownership and Income Growth, Worldwide: 1960-2030 Joyce Dargay, Dermot Gately and Martin Sommer January 2007
Mass car ownership in the emerging market giants Marcos Chamon, Paolo Mauro and Yohei Okawa, Economic Policy April 2008
Tracking Global Demand for Sovereign Debt, Serkan Arslanalp and Takahiro Tsuda, IMF
Advanced Economies 2012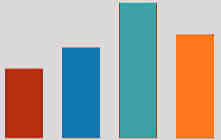 Dataset
Emerging Markets 2014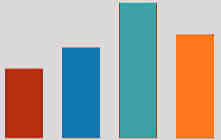 Data set
IMF solution to depression – more of the same Michael Roberts, February 2014
Hausse de l'intensité capitalistique, excès d'épargne mondiale,perte d'efficacité productive Flash, février 2014
La mondialisation de l'industrie automobile en 2013 Jean-Claude Vessillier IIRE Février 2014
Conséquences possibles du changement de la structure mondiale des déficits et des excédents Flash février 2014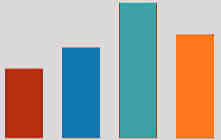 International Debt Statistics World Bank 2014
Panic about world deflation Immanuel Wallerstein, aljazeera.com, February 1, 2014 + dossier de presse
Le projet de grand marché transatlantique Raoul-Marc Jennar, 2014
Transatlantic Trade and Investment Partnership (TTIP) European Commission
Le grand marché transatlantique Attac
Coping with policy normalization in high-income countries Global Economic Prospects, World Bank, January 2014
Relocalisations, entreprises et territoires CEP, Groupe Alpha 2013
Le traité transatlantique, un typhon qui menace les Européens Lori M. Wallach, Le Monde diplomatique, Novembre 2013
The End of Bank Secrecy? An Evaluation of the G20 Tax Haven Crackdown N. Johannesen & G. Zucman, American Economic Journal, February 2014
350 milliards d'avoirs français sont dans les paradis fiscaux Gabriel Zucman, Mediapart, 25 novembre 2013
Capital is Back: Wealth-Income Ratios in Rich Countries 1700-2010 Thomas Piketty and Gabriel Zucman, July 26, 2013
The missing wealth of nations: are Europe and the U.S. net debtors or net creditors? Gabriel Zucman, The Quarterly Journal of Economics, 2013
Quantifying international production sharing at the bilateral and sector level Zhi Wang, Shang-Jin Wei, Kunfu Zhu, NBER, November 2013
Accord secret de Partenariat Trans-Pacifique : chapitre sur la propriété Intellectuelle (Wikileaks) Le Grand Soir, 16 novembre 2013 full text
How the full opening of the capital account led Latin America to two and a half cycles of 'mania, panic and crash'José Gabriel Palma, Cambridge Working Papers in Economics (CWPE) 1201
Migration and Remittance Flows: Recent Trends and Outlook, 2013-2016 The World Bank, octobre 2013
World Economic Outlook FMI, octobre 2013
Global value chains: a case for Europe to cheer up BCE, Policy Brief 03/2013
Tracing value-added and double counting in gross exports Robert Koopman et al, forthcoming in American Economic Review
Fragmentation, Incomes and Jobs. An analysis of European competitiveness Marcel P. Timmer et al, 2013
Input–Output Analysis R.Miller & P. Blair, 2009
Global Value Chains: Investment and Trade for Development UNCTAD, World Investment Report 2013 Chap.4: Global Value Chains
The Global Competitiveness Report 2013–2014 World Economic Forum
Crise des pays émergents ? Boillot, Passet, Quah, FMI, août-septembre 2013
What is Middle Class about the Middle Classes around the World? Abhijit V. Banerjee & Esther Duflo, The Journal of Economic Perspectives, n°2, 2008
Imperialism & the Globalisation of Production John Smith, PhD thesis, Sheffield University, 2010
Imperialism and the Law of Value John Smith, Global Discourse on line 2:I, 2011
The GDP Illusion. Value Added versus Value Capture John Smith, Monthly Review, vol.64 n°3, 2012
Outsourcing, financialisation and the crisis John Smith, Int. J. Management Concepts and Philosophy, Vol. 6, Nos. 1/2, 2012
The emerging-market slowdown: a turning-point for the world economy The Economist, Jul 27th 2013
An international "Trade in Services Agreement" (TISA)? Our World Is Not for Sale, May 2013
Marché transatlantique : les enfumages du gouvernement PS-EELV Raoul Marc Jennar, 28 juin 2013
La méthodologie pseudo-scientifique d'évaluation du PTCI Jacques Berthelot, 15 août 2013
La folie d'intégrer l'agriculture dans un accord de libre-échange transatlantique Jacques Berthelot, 15 août 2013
Plan d'action concernant l'érosion de la base d'imposition et le transfert de bénéfices OCDE, août 2013
The global economy: Healing or still hurting E I U, June 2013
Y a-t-il des raisons pour que les gains de productivité par tête ralentissent dans les grands pays de l'OCDE ? Flash, juin 2013
Globalisation financière: deux scénarios McK, 2013
Rapport sur les prix de transfert IGF, 2013
Aux paradis des impôts perdus rapport CCFD, 2013
Global Value Chains in a Postcrisis World The World Bank, 2010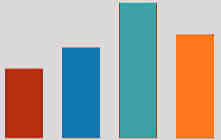 International trade and foreign direct investment Eurostat, 2013 edition sur 2 pages
Jobs and growth: analytical and operational considerations for the fund FMI, March 14, 2013
Vers un ralentissement important de la croissance des émergents ? Flash avril 2013
The emerging middle class in developing countries Homi Kharas, OCDE, 2010
Amérique latine, Asie : globalisation commerciale et redistribution des cartes Pierre Salama, Problèmes d'Amérique latine, n°85, 2012
Evasion fiscale: ce qui a vraiment changé dans la lutte contre les paradis fiscaux lexpansion.fr 22 avril 2013
Are wages around the world converging? ILO, 18 April 2013
Comment j'ai ouvert un compte numéroté au Liechtenstein en 13 minutes Manuel Domergue, 15 avril 2013
End of the Road for Runaway Factories? Immanuel Wallerstein, April 15, 2013
The World in Balance Sheet Recession: What Post-2008 West Can Learn from Japan Richard C. Koo, April 2012
Revitalizing the Eurozone without Fiscal Union Richard C. Koo, March 16, 2012
Economic Policy Reforms: Going for Growth 2013 OCDE, 2013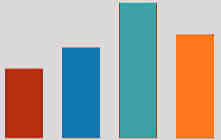 The Volatility Institute mode d'emploi : la contribution des banques au risque systémique
Lutter contre l'érosion de la base d'imposition et le transfert de bénéfices OCDE, 2013
Towards Unitary Taxation of Transnational Corporations Sol Picciotto, tax justice network 2012
La mondialisation économique Jean-Yves Huwaert & Loïc Verdier, OCDE, 2013
Recovery or recession or depression? Michael Roberts, january 2013
Assuring Growth Over the Medium Term Global Economic Prospects 2013, World Bank, January
Manufacturing the future: The next era of global growth and innovation MKinsey Executive summary
Tangled web of debt: Who owes what to whom Chris Hall, DailyMail online, Dec 21 2012
Egypte : capitalisme libéral et lumpen-développement Samir Amin, solidaritéS n°218, 2012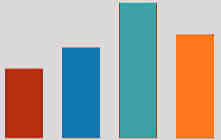 Les chiffres de la dette 2012 CADTM
Pour le juste échange. Réguler le commerce international Henri Weber, Fondation Jean Jaurès, 2012
Des sociétés à irresponsabilité illimitée CCFD-Terre Solidaire-Oxfam France-Agir ici, Mars 2009
Derivatives and Capitalist Markets: The Speculative Heart of Capital Tony Norfield, Historical Materialism 20.1 (2012)
Competitivity: A Dangerous Obsession Paul Krugman, Foreign Affairs, March-April 1994
Affronter la finance OIT, 2012 Confronting Finance ILO, 2012
Les relations sociales, levier de compétitivité Martin Richer, Miroir social, septembre 2012
Policies for Inclusive and Balanced Growth Trade and Development Report, UNCTAD, 2012
Determinants of global imbalances ILO/IILS, 2011
Global Competitiveness Report 2012–2013 World Economic Forum
Les indices de compétitivité des pays : interprétation et limites S. Grégoir et F. Maurel, complément rapport CAE n°40, 2003
Trade and Development Report CNUCED 2012 Aperçu général
Global Inequality From Class to Location, from Proletarians to Migrants Branko Milanovic 2011
Who Captures Value in Global Supply Chains? Case Nokia N95 2011 présentation 2011
Who Captures Value in a Global Innovation System? The case of Apple's iPod 2007
Convergence, Interdependence and Divergence Kemal Dervis, Finance & Development, September 2012
Affaiblissement de l'accumulation de capital dans les pays de l'OCDE Flash 2012
Asie émergente : qui a su tirer parti des NTIC? Flash 2012
Le freinage des exportations asiatiques : des causes cycliques et structurelles Flash 2012
Pourquoi le prix du pétrole ne baisse-t-il pas? Flash 2012
Rapport sur l'évasion des capitaux et des actifs hors de France Sénat, 2012
Le Monde a-t-il des armes de politique économique contre une nouvelle récession mondiale? Flash 2012
La répression financière est une taxe Flash 2012
Tous les pays de l'OCDE, sauf la France, améliorent leur compétitivité-coût Flash 2012
Vers un « piège japonais » généralisé? Flash 2012
Un risque très sérieux pour les pays de l'OCDE : recul du taux d'investissement et chômage de longue durée Flash 2012
The Price of Offshore Revisited Tax Justice Network, 2012 Press release
Inequality : You Don't Know the Half of It Tax Justice Network, 2012
Perspectives agricoles de l'OCDE et de la FAO 2012-2021
Libre commerce = développement ? Une sélection de textes commentés, Marc Chervel et Michel Doucin, CRID, 2004
Le PIB mondial futur va être révisé a la baisse : quelles conséquences? Patrick Artus, Natixis, 29 juin 2012
Le début de problèmes sérieux pour les BRIC? Flash 2012
Ralentissement de l'économie mondiale : une conséquence logique de la dette? Flash 2012
Ralentissement de l'économie mondiale : c'est bien plus grave que seulement la zone euro! Flash 2012
Global Competition After the Financial Crisis Peter Nolan & Jin Zhang, New Left Review 64, july-aug 2010
The Network of Global Corporate Control Stefania Vitali, James B. Glattfelder, Stefano Battiston, PLoS ONE 6(10), 2011 Supporting Information
La transparence financière pays par pays des entreprises multinationales Eudodad, European network on debt and development, novembre 2011
Les pays en développement peinent à taxer les multinationales Les Echos, 18 mai 2012
Perspectives économiques de l'OCDE mai 2012
Growth Resuming, Dangers Remain IMF, World Economic Outlook, April 2012
The Quest for Lasting Stability IMF, Global Financial Stability Report, April 2012
Asian Development Outlook 2012: Confronting Rising Inequality in Asia Asian Development Bank, April 2012 Full report
Trade in Value-Added: An OECD-WTO joint initiative

Qui sème la restriction récolte la récession note OFCE, mars 2012

La relocalisation d'usines pourrait créer 3millions d'emplois aux Etats-Unis Les Echos 23 mars 2012 le rapport BCG

Taux de change réel et effet Balassa-Samuelson Romain Duval, Économie internationale n°85, 2001

Reducing Distortions in International Commodity Markets. An Agenda for Multilateral Cooperation Bernard Hoekman and Will Martin, 2012

Croissance ralentie du PIB du G20 à +0,7% au quatrième trimestre 2011 Eurostat, mars 2012

Global flows of foreign direct investment exceeding pre-crisis levels in 2011 Unctad, january 2012
Combien de secteurs ont résisté à la mondialisation? Flash 2012
Les taxes sur les transactions financières : une utopie réaliste Dominique Plihon, Rapport moral sur l'argent dans le monde 2011-2012
La mini-taxe Tobin de Sarkozy se dévoile L'Expansion.com, 6 février 2012
Large Devaluations and the Real Exchange Rate A. Burstein, M. Eichenbaum & S. Rebelo, Journal of Political Economy, Vol. 113, No. 4, August 2005
Notes sur "le moment actuel de la situation mondiale" François Sabado, Inprecor n°579/580, janvier 2012
Preventing a deeper jobs crisis Global Employment Trends 2012, ILO
Contre la Taxe Tobin... mais pour la TBF (Taxe sur les Bénéfices Financiers) Olivier Berruyer, 20 janvier 2012
Les agences de notation Gérard Gourguechon, janvier 2012
Les agences de notation : un outil de domination des capitaux sur les démocraties Gérard Gourguechon, 16 janvier 2012
Global Economic Prospects 2012a: Uncertainties and Vulnerabilities The World Bank
La Banque mondiale prévoit un ralentissement de l'économie mondiale affectant les pays en développement
Les paradis fiscaux après le G20 de Cannes de novembre 2011 Gérard Gourguechon, décembre 2011
Prévisions économiques 2012 - 2017 Xerfi, Décembre 2011
Illicit Financial Flows from Developing Countries Over the Decade Ending 2009 December 2011 Report from Global Financial Integrity
Global corporate taxation and resources for quality public services Education International Research Institute, December 2011
Cross-border returns differentials S. Curcuru, T. Dvorak, F. Warnock, The Quarterly Journal of Economics, November 2008
Mesurer la mondialisation à l'aide des tableaux internationaux d'entrées-sorties Koen De Backer et Norihiko Yamano, OCDE, 2007
Toujours plus d'inégalité : Pourquoi les écarts de revenus se creusent OCDE, décembre 2011
La hausse des inégalités de revenus dans les pays riches Observatoire des inégallités, décembre 2011
Réguler les entreprises transnationales: 46 propositions Sherpa, 2011
Les paradis fiscaux : visite guidée Entretien avec Gabriel Zucman, La vie des idées, novembre 2011
Les finances publiques des pays émergents Crédit Agricole, 2010
Indicateurs composites avancés de l'OCDE : ralentissement de l'activité économique novembre 2011
La signification historique d'un monde embourbé dans la dette Marc Bonhomme, novembre 2011
Unfinished Business? The WTO's Doha Agenda The World Bank, November 2011
Rebalancing, growth, and development: an interconnected agenda The World Bank, October 2011
La dimension manquante des réformes financières : les intérêts des pays en voie de développement SOMO, 2011
L'économie déboussolée. Paradis fiscaux et captation des richesses CCFD, 2011
Unconditional Convergence Dani Rodrik, NBER Working Paper 17546, October 2011
Social protection floor for a fair and inclusive globalization International Labour Office, 2011
Le G20, un fiasco annoncé Attac 2011
Making markets work for jobs ILO, World of Work Report 2011
Doing business in a more transparent world OECD, 2011
Facts & Myths About A Financial Speculation Tax CEPR, October 2011
The Missing Wealth of Nations: Are Europe and the U.S. net Debtors or net Creditors? Gabriel Zucman, July 27th, 2011
documents annexes
Transnational corporations as financial groups Claude Serfati, 2010
Slowing Growth, Rising Risks IMF, World Economic Outlook,September 2011 Introduction Olivier Blanchard
On a common system of financial transaction tax Commission européenne, septembre 2011
Taxer les transactions financières Pierre-Alain Muet, Fondation Jean-Jaurès, 2001
Taxe sur les transactions financières. Mode d'emploi en France Unitaid 2011 Annexes
Post-crisis Policy Challenges in the World Economy Unctad, Trade and Development Report, 2011
+ commentaire Jacques Cossart: Keynes, reviens! Ils sont devenus fous!, Septembre 2011
Grappling with Crisis Legacies IMF, Global Financial Stability Report, September 2011
737 maîtres du monde contrôlent 80 % de la valeur des entreprises mondiales Ivan du Roy, Basta!, 9 septembre 2011 l'étude complète en anglais
The world economy Spezial raport, The E k o n o m i s t, septembrer 2011
Lutter contre les inégalités OECD, 2011
Tackling Inequalities in Brazil, China, India and South Africa OECD, 2011
Brasil. Labor Reallocation In Response To Trade Reform Naércio Aquino Menezes-Filho & Marc-Andreas Muendler, NBER Working Paper, August 2011
Stories of the twentieth century for the twenty-first Pierre-Olivier Gourinchas & Maurice Obstfeld, NBER Working Paper 17252, July 2011
Offshoring Opportunities Amid Economic Turbulence A.T. Kearney, 2011
Le recul de l'emploi industriel en France entre 1980 et 2007 Lilas Demmou,Economie et statistique n°438-440, juin 2011
Qui a peur de la démondialisation? Frédéric Lordon, 13 juin 2011
Délocalisations:une géographie bouleversée par la crise Laurène Fauconnier, Metis le rapport
Deux textes sur la démondialisation Pascal Lamy, juin-juillet 2001
Le libre-échange, c'est la dictature des entreprises Vandana Shiva, BastaMag, juillet 2001
Dynamic Gains from Trade: The Role of Intermediate Inputs and Equipment Imports S.Stone & B.Shepherd, OECD Trade Policy WP n°110, 2011
Globalization, Structural Change and Productivity Growth Margaret S. McMillan, Dani Rodrik, NBER WP17143, June 2011
The global crisis. Causes, responses and challenges International Labour Office, 2011
The Global Social Crisis United Nations, Report on the World Social Situation 2011
Les pays émergents et exportateurs de pétrole vont-ils continuer à acheter les dettes publiques des pays de l'OCDE ? Flash 2011
Ce n'est pas le moment de refuser la mondialisation Flash 2011
Le levier d'endettement : un bon indicateur avancé des récessions aux Etats-Unis et en Europe Flash 2011
Y-a-t-il une chronique des cycles économiques entre les régions du Monde? Flash 2011
Le scénario le plus défavorable : un ralentissement marqué en même temps aux Etats-Unis et en Chine Flash 2011
Oui, la Démondialisation est bien notre avenir Jacques Sapir, juin 2011
Mondialisation et démondialisation Bernard Cassen, Manière de voir n° 32, novembre 1996
The Virtues of Deglobalization Walden Bello, HuffPost, September 5, 2009
World Economic Situation and Prospects 2011 United Nations, May 2011 full report
21st Century Regionalism: Filling the gap between 21st century trade and 20th century trade rules Richard Baldwin, CEPR, May 2011
Rééquilibrage de la croissance aux États-Unis, en Chine, en Allemagne et au Japon DGTPE n°80, novembre 2010
Reprise sous hypothèque Odile Chagny et alii, Groupe Alpha, Avril 2011 Lettre du CEP n°7, Mai 2001 (synthèse)
Vers une démondialisation des échanges commerciaux? Flash 2011
Décélération de l'économie mondiale Xerfi Mai 2011
Attention, la croissance mondiale est dopée Flash 2011
Pays émergents et pays de l'OCDE : des politiques naturellement coopératives ou non coopératives? Flash 2011
Les désordres économiques et financiers que les Etats-Unis génèrent dans le Reste du Monde Flash 2011
La crise de l'endettement n'est pas finie Flash 2011
Centres financiers offshore et système bancaire "fantôme" CAS, Mai 2011
Les flux de capitaux vers les pays émergents : enjeux et modes de régulation Lettre Trésor-Eco n°85, Avril 2011
Délocalisations et relocalisation Evelyne Perrin, CR de l'atelier Université d'été d'ATTAC Arles, 20 août 2010
Réformes économiques 2011 : Objectif croissance résumé en français, OCDE, avril 2001
Les chiffres de la dette 2011 Damien Millet, Daniel Munevar, Éric Toussaint (CADTM)
Durable Financial Stability: Getting There from Here IMF Global Financial Stability Report April 2011
Rapport sur la stabilité financière dans le monde FMI, avril 2011, résumé analytique
Shifting Gears: Tackling Challenges on the Road to Fiscal Adjustment IMF Fiscal Monitor April 2011
G-20 Moves Forward to Tackle Global Imbalances IMF April 16, 2011
Tensions from the Two-Speed Recovery: Unemployment, Commodities, and Capital Flows IMF, World Economic Outlook, April 2011
Inequality and Unsustainable Growth A.G.Berg & J.D.Ostry, IMF April 8, 2011 Inequality May Be Hazardous to Your Growth iMFdirect
Déséquilibres mondiaux : le point de vue de la Banque d'Angleterre Mervyn King, Revue de la stabilité financière n°15, Février 2011
Managing Capital Inflows: What Tools to Use? IMF Staff Discussion Note, April 5, 2011 commentaire The Economist
Conflict, Security and Development World Development Report, The World Bank, 2011
Le grand rééquilibrage Martin Wolf, Le Monde, 12 avril 2011
Quelles sont les perspectives économiques pour les pays de l'OCDE ? Une évaluation intérimaire OCDE, 5 avril 2011
Providing coverage in times of crisis and beyond ILO, World Social Security Report 2010/11 Executive Summary
Statistical Annex
A Theoretical Approach towards Understanding Social Unrest OECD Project on "Future Global Shocks", January 2011
Rareté et prix élevé des matières premières. Qui sera surtout pénalisé : OCDE ou pays émergents? Patrick Artus, mars 2011
A fair and substantial contribution by the financial sector IMF, Final report for the G-20, June 2010
The deficit-reducing potential of a financial speculation tax Dean Baker, real-world economics review, issue no. 56, 11 March 2011
The rich and the rest What to do (and not do) about inequality The Economist, Jan 20th 2011
Le FMI tresse des lauriers à Kadhafi Le Canard enchaîné, 9 mars 2011 le rapport de mission du FMI
IMF-Supported Macroeconomic Policies and the World Recession: A Look at 41 Borrowing Countries CEPR, October 2009 Summary Press release
La reprise mondiale se poursuit mais elle reste inégale FMI, 25 janvier 2011
Tendances mondiales de l'emploi 2011 Bureau International du Travail 2011
L'investissement transfrontière: les zones d'ombres Erik Rydberg, Gresea, Décembre 2010
Taxer les activités financières : un débat qui rebondit Lettre du Cepii n°304, 23 décembre 2010
La grande convergence Martin Wolf, Le Monde, 11 janvier 2011
World Economic Situation and Prospects United Nations, pre-release 2011, December 2010
The case for international monetary reform Jane D'Arista and Korkut Alp Ertürk, real-world economics review, n°55, December 2010
Paradoxalement, l'excès de liquidité mondiale pourrait freiner la croissance mondiale Flash 2010
Farewell to cheap capital? The implications of long-term shifts in global investment and saving McKinsey Global Institute, December 2010
Les taux d'intérêt et le coût du capital devraient se renchérir au cours des deux prochaines décennies Investment Banker Paris.com, 11 décembre 2010
US "Quantitative Easing" Is Fracturing the Global Economy Michael Hudson, Levy Economics Institute, November 2010

From Safety Net To Springboard World Bank, 2001

¿Podemos aún entrar en una fase más explosiva de la crisis mundial? Juan Chingo, noviembre de 2010

Dogmatiques! sur le G20, Jacques Cossart, Attac, novembre 2010

L'échec annoncé de la Présidence française du G20 Charles Wyplosz, Telos, 19 Novembre 2010

Providing coverage in times of crisis and beyond ILO, World Social Security Report 2010/11, November 2010

Executive Summary Graphs & Figures Statistical Annex Press Release

Perspectives économiques de l'OCDE n°88, novembre 2010

Le G20 face à la crise financière : les éléphants, la souris et les peuples Attac, novembre 2010
Taxer les transactions financières internationales : état des lieux théorique et politique Antonio Gambini, CNCD, novembre 2010
G20 Séoul 11-12 Novembre 2010: Leaders' declaration annexes G20 de Séoul : vive le marché libre ! Attac, 12 novembre 2010
Que se passe t-il quand le Monde passe à un équilibre non-coopératif généralisé? Flash 2010
G20 : peut-on espérer une coopération internationale des politiques économiques? Flash 2010
Seizing the Benefits of Trade for Employment and Growth OECD/ILO/WORLD BANK/WTO, november 2010
The Challenges of Growth, Employment and Social Cohesion discussion paper ILO-IMF 2010
Global income inequality Branko Milanovic, IMF Institute, March 2010
Inequality Among World Citizens: 1820-1992 François Bourguignon et Christian Morrisson, The American Economic Review, September 2002
Global inequality recalculated: The effect of new 2005 PPP estimates on global inequality
Branko Milanovic, World Bank, Research Department, August 30, 2009
The Two Faces of Globalization: Against Globalization as We Know It Branko Milanovic, World Development Vol. 31, n°4, 2003
Global Inequality and the Global Inequality Extraction Ratio. The Story of the Past Two Centuries
Branko Milanovic, Policy Research Working Paper 5044, World Bank, September 2009
Pour la taxation des transactions financières Proposition de loi Patrick Braouezec, octobre de 2010
Una nueva oleada de guerra monetaria Juan Chingo, 8 de octubre de 2010
Reprise, risques et rééquilibrage FMI, Perspectives de l'économie mondiale, Octobre 2010 Cela sera-t-il douloureux? résumé chapitre 3
Recovery, Risk, and Rebalancing FMI, World Economic Outlook October 2010
Le fret mondial et le changement climatique Rapport CAE, septembre 2010
Excessive Speculation in Commodities Markets: The Basics Better Markets, july 2010
Les traités internationaux, régionaux, sous-régionaux et bilatéraux de libre-échange Alejandro Teitelbaum, Cetim, juillet 2010
Le rôle du cycle chinois dans le cycle mondial Flash 2010
Y a-t-il décorrélation entre l'Asie d'une part, les Etats-Unis et l'Europe d'autre part? Flash 2010
Le commerce de biens entre l'Europe et les BRIC Flash 2010
Relocalisations : est-ce une réalité? Flash 2010
Le commerce des ressources naturelles Rapport sur le commerce mondial, OMC 2010 Résumé analytique
La crise peut-elle paradoxalement avoir accéléré la croissance des pays émergents? Flash 2010
Globalisation et flux d'emploi : que peut dire une approche comptable ? Economie et statistique n°427-428,mai 2010 commentaire
Les paramètres d'une taxe sur les transactions financières TUAC, février 2010
Responses to Criticisms of Taxes on Financial Speculation Dean Baker, January 2010
Application de la règle du principe directionnel étendu aux statistiques d'investissements directs Dominique Nivat et Bruno Terrien, complément au rapport du CAE, Investissement direct étranger et performances des entreprises, Lionel Fontagné et Farid Toubal, mars 2010
Rebalancing Growth FMI, World Economic Outlook, April 2010
Meeting New Challenges to Stability and Building a Safer System FMI, Global Financial Stability Report avril 2010
La désindustrialisation en France DGTPE 2010
L'avantage comparatif est mort? Pas du tout, indique M. Lamy avril 2010
Une taxe sur les transactions pour répondre aux besoins du développement Parlement européen mars 2010
Country histories on debt, default, and financial crises This time is different chartbook, Carmen M. Reinhart, NBER 2010
Global Capital Strategies and Trade Union Responses International Journal of Labour Research,2009 Vol. 1, Issue 2
Shifting sources and uses of profits: sustaining US financialization with global value chains William Milberg, Economy and Society vol.37 n°3, August 2008
IMF consultation on Financial Sector Taxation Foundation for European Progressive Studies, janvier 2010
Rethinking Poverty United Nations, Report on the World Social Situation 2010
Rethinking Macroeconomic Policy Olivier Blanchard et alii, IMF febrauary 2010
Les deux formes de la globalisation et le protectionnisme Flash 2010
Quelles conséquences du poids grandissant de l'Asie ? Flash 2010
Attac au FMI dossier sur la taxe sur les transactions financières
A General Financial Transaction Tax: A Short Cut of the Pros, the Cons and a Proposal Stephan Schulmeister 2009
Crisis, Finance, and Growth World Bank, Global Economic Prospects 2010 résumé
The Benefits of a Financial Transactions Tax Dean Baker, December 2008
Le problème des pays de l'OCDE : l'ajustement à la baisse inéluctable des salaires réels n'a pas eu lieu Flash n°553, décembre 2009
La parité dollar-euro : potentiellement, une très grande instabilité Flash spécial n°378, décembre 2009
La source des déséquilibres financiers : l'excès de capacité de production mondiale Flash spécial n°374, décembre 2009
Dérèglements du Système Monétaire International : viennent-ils davantage de la Chine ou des Etats-Unis ? Flash spécial n°348, décembre 2009
Innovation and Growth: Chasing a Moving Frontier OCDE, novembre 2009
Perspectives économiques de l'OCDE novembre 2009
La "déglobalisation" est-elle une hypothèse sérieuse ? Flash n°502, 2009
Le modèle déviant de croissance du Monde depuis 20 ans Flash n°485, 2009
America, Europe, and the New Trade Order Jeffrey J. Schott, Business and Politics n°3, 2009
The Introduction of an International Financial Transaction Tax TUAC Secretariat Note, November 2009
Financing development with global taxes: Fiscal revenues of a currency transaction tax Bruno Jetin, mars 2009
A General Financial Transaction Tax Stephan Schulmeister, Margit Schratzenstaller, Oliver Picek, 2008
Investissement en R & D des entreprises et cycles économiques dans les pays de l'OCDE CAS, Lettre de veille n°153, 2009
Lever les barrières : Mobilité et développement humains PNUD, Rapport mondial sur le développement humain 2009
OECD Benchmark Definition of Foreign Direct Investment
Il faut installer des contrôles à l'entrée des capitaux dans les pays émergents Flash spécial n°283
L'équilibre macroéconomique du Monde Flash spécial n°286
Economic crisis and labour market impacts ILO, 2009
The Expanding Middle: The Exploding World Middle Class and Falling Global Inequality Goldman Sachs Global Economics Paper n°170, 2008
Plans for International Sourcing in Europe in 2007-2009 Eurostat, 2009
G20 : trois fois zéro et gesticulations en vain Attac, septembre 2009
Pittsburgh : encore un G20 pour rien Thomas Coutrot, Le Monde, 25 septembre 2009
Doing Business 2010: Reforming through Difficult Times World Bank
World Investment Report 2009 UNCTAD
Trade and Development Report 2009 UNCTAD chapter V: Climate change mitigation and development
Pittsburgh et après : un plan d'action contre les paradis fiscaux en 10 propositions Christian Chavagneux, 8 septembre 2009
Paradis fiscaux : touchés mais pas coulés Christian Chavagneux, Alternatives économiques, 21 septembre 2009
La lutte contre les paradis fiscaux : 30 propositions rapport Migaud-Carez, Assemblée nationale, septembre 2009 synthèse
Pour une véritable taxe Tobin Attac,septembre 2009
G20 de Pittsburgh, arrêtons la mascarade ! Attac,septembre 2009
Cláusulas sociales, comercio internacional y derechos laborales. La perspectiva de los paises subdesarollados
Francisco Javier Gutiérrez Hurtado, Luis Fernando Lobejón Herrero, Revista de Economía Crítica, nº7, 2009
Quelles alternatives au libre échange ? Dominique Plihon, Lignes d'Attac n°76, juillet 2009
La nouvelle finance a-t-elle vraiment accéléré la croissance mondiale ? Francisco Vergara, août 2009
The global economic crisis and migrant workers: Impact and response Ibrahim Awad, ILO, August 2009
Global Development Finance 2008 WorldBank mode d'emploi des séries
Les agences des Nations Unies appellent à une réponse collective à la crise financière et écologique OMC et alii, Juin 2009
Globalizing Inequality: 'Centrifugal' and 'Centripetal' Forces at Work José Gabriel Palma, DESA Working Paper n°35, 2006
Mettons la finance et le G20 à leur place ! Attac
Income Inequalities in the Age of Financial Globalization ILO, World of Work Report 2008
Les inégalités de revenu à l'épreuve de la mondialisation financière rapport OIT résumé en français
Studies Offer Varied Approaches to Estimate Impact of Offshoring and Global Trade
Les (dé)localisations : enjeux politiques d'un phénomène encore mal connu Raphaël Wintrebert, Fondation pour l'innovation politique, Juillet 2007
L'arrêt soudain des économies développées au 4ème trimestre 2008 : un cas de figure historique Flash n°86, février 2009
Rapport sur la richesse dans le monde Merill Lynch, rapport 2008
Le chômage va considérablement augmenter du fait de la crise OIT Global Employment Trends January 2009
Are there optimal global configurations of labour market flexibility and security? Miriam Abu Sharkh, ILO Working paper n°15, 2008
The employment effects of North-South trade and technological change Nomaan Majid, ILO Working paper n°22, 2008
National Self-Sufficiency Keynes, The Yale Review vol. 22, n°4, June 1933
De l'autosuffisance nationale Keynes, L'Economie politique n°31, Juillet 2006
Le bon et le mauvais protectionnisme Pierre Larrouturou, 2008
Inventer ensemble un "protectionnisme altruiste" Bernard Cassen, Le Monde diplomatique, Février 2000
Le protectionnisme et le contrôle des changes conduisent-ils à la guerre ? Jacques Sapir 2008
Quelles alternatives au libre-échange ? Thomas Coutrot, 2006
The Impact Of Foreign Direct Investment On Wages And Working Conditions OECD WP October 2008
Financial dimensions of transnational corporations, global value chain and technological innovation Claude Serfati, Journal of Innovation Economics 2008/2
International Productivity Monitor Number 17, Fall 2008
Journal of Innovation Economics n°2, 2008
Financial Globalization: A Reappraisal Kose, Prasad, Rogoff, Wei, IMF Working Paper 2006
Summary and analysis of Washington G20 meeting Bretton Woods Project, 17 November 2008
Croissance et inégalités : distribution des revenus et pauvreté dans les pays de l'OCDE OCDE 2008 le rapport
Les inégalités de revenu à l'épreuve de la mondialisation financière rapport OIT résumé en français full report
Global Business Cycles: Convergence or Decoupling? M. Ayhan Kose Christopher Otrok Eswar Prasad IZA April 2008
Global Poverty and Inequality: A Review of the Evidence Francisco H.G. Ferreira & Martin Ravallion, The World Bank, May 2008
La croissance dans les pays émergents ne dépend que de leur demande intérieure Flash n°422, septembre 2008
The Developing World Is Poorer Than We Thought, But No Less Successful in the Fight against Poverty Shaohua Chen & Martin Ravallion
Projet de loi visant à lutter contre les délocalisations M'PEP
Mondialisation et inégalités : le débat continue Politiques sociales.net
La gauche et la droite dans la politique mondiale Politiques sociales.net
Libre-échange, protectionnisme : comment sortir d'un faux dilemme ? Raphaël Wintrebert, Fondation pour l'innovation politique, Septembre 2007
The Characteristics of Offshorable Jobs Jared Bernstein, James Lin, and Lawrence Mishel, EPI 2007
Key Indicators for Asia and the Pacific 2008 Asian Development Bank 2008
Comparing Poverty Across Countries: The Role of Purchasing Power Parities Asian Development Bank 2008
What is the economic outlook for OECD countries ? An interim assessment, OCDE, 2nd September 2008
dossier d'éducation populaire sur les délocalisations Michel Lasserre
What do we know about global income inequality ? Sudhir Anand & Paul Segal
Quelles perspectives pour le Système Monétaire International Flash n°285, juillet 2008
Le scénario le plus noir pour 2009 : les ordres de grandeur Flash n°290, juillet 2008
Measuring International Trade in Services Robert E. Lipsey
L'argent et le pétrole Flash n° 294, juillet 2008
Quelle serait la situation économique du monde s'il menait une politique monétaire « normale » ? Flash n°295, juillet 2008
Measuring the location of production in a world of intangible productive assets, FDI, and intrafirm trade Robert E. Lipsey
Nous ne sommes pas confrontés à un ralentissement cyclique, mais à un ralentissement durable Flash n°269, juin 2008
Peut-on croire à la coordination mondiale des politiques monétaires ? Flash n°274, juin 2008
La désindustrialisation de la France le point de vue d'Elie Cohen
New Estimates of Fundamental Equilibrium Exchange Rates William R. Cline and John Williamson, Peterson Insitute
Propositions pour prévenir et stopper les délocalisations destructrices d'emploi PCF
This Time is Different: A Panoramic View of Eight Centuries of Financial Crises Carmen M. Reinhart and Kenneth S. Rogoff, NBER
The Forgotten History of Domestic Debt Carmen M. Reinhart and Kenneth S. Rogoff, NBER
Much ado about nothing: American jobs and the rise of service outsourcing Runjuan Liu & Daniel Trefler, NBER Working Paper 14061, june 2008
Globalisation And Labour Markets: Policy Issues Arising From The Emergence Of China And India David T. Coe, OCDE, 2008
Les emplois exportables David T. Coe, Finances et développement, mars 2008
Will Soaring Transport Costs Reverse Globalization? Jeff Rubin and Benjamin Tal
World investment prospects to 2011 Ernst & Young, Mai 2008 Executive summary
L'Europe dans la mondialisation Recueil de données, CAS, Novembre 2008
Mondialisation 2.0 Pays émergents, entreprises émergées Ernst & Young, Mai 2008
Rapport sur la croissance Commission sur la croissance et le développement synthèse (français) full report statistical appendix
Relocation: Challenges for European trade unions European Trade Union Institute, 2007
La synthèse du rapport annuel de l'OMC avril 2008
Jobs on another shore Finance & Development March 2008
Trade and employment Challenges for policy research WTO/ILO, 2008
Financial Flows and International Imbalances: The Role of Catchingup Jan Kregel, Levy Economics Institute, February 2008
If Financial Market Competition is so Intense, Why are Financial Firm Profits so High? James Crotty, University of Massachusetts, April 2007
New forms of governance at company level Fondation de Dublin 2008
Active labor market programs ADB Asian Development Bank
Un lien entre prix du pétrole et taux de change du dollar ?
Taux d'épargne et croissance à long terme dans les pays émergents
The Knowledge Economy: How Knowledge is Reshaping the Economic Life of Nations Ian Brinkley, The Work Foundation, March 2008
Micro-level wage effects of international outsourcing in three European countries Kiel working paper, February 2008
Globalization and Inequality IMF, World Economic Outlook, October 2007
Commerce des produits de haute technologie et montée de la Chine Eurostat
Un "bouche-à-bouche" ne réussira pas à ressusciter les économies naufragées Walden Bello, Asia Times Online, mars 2008
European Union­U.S. Trade and Investment Relations: Key Issues US Congressional Research Service, February 14, 2008
The Transatlantic Economy 2008 Daniel S. Hamilton and Joseph P. Quinlan, Executive Summary
European Globalisation adjustment Fund Fondation de Dublin
Globalization and American Wages L. Josh Bivens, Economic Policy Institute, Briefing Paper #196, october 2007
Most See Unfairness in Distribution of Benefits and Burdens of Economic Growth sondage international BBC
International Cooperation on Trade and Labor Issues US International Trade Commission, January 2008
Sovereign Wealth Funds: Background and Policy Issues for Congress January 28, 2008
Dancing with Giants: China, India, and the Global Economy World Bank
Migration and Remittances Factbook World Bank
Perspectives pour l'économie mondiale 2008 Résumé des perspectives
Technology Diffusion in the Developing World World Bank, Global Economic Prospects 2008 le rapport (en anglais) résumé (en français)
Global inequality and global macroeconomics James K. Galbraith, Journal of Policy Modeling 29 (2007)
Financialization: What It Is and Why It Matters Thomas I. Palley, The Levy Economics Institute Working Paper n°525 2007
Délocalisations : le temps des réponses Le Monde 22 décembre 2007
Les flux de main-d'oeuvre et les flux d'emplois dans un contexte d'internationalisation Insee, L'économie française - Édition 2007
Income Distribution, Inequality, and Those Left Behind World Bank, Global Economic Perspectives 2007
Ready for Implementation: A Currency Transaction Tax Bruno Jetin et Lieven Denys, WEED, Berlin, November 2005
Absolute poverty measures for the developing world, 1981–2004 Shaohua Chen and Martin Ravallion, 2007
Le droit au logement ; le droit au développement, etc. brochures du CETIM
Near-panic atmosphere as US Federal Reserve chairman testifies World Socialist, 9 novembre 2007
Outsourcing, Offshoring, and Productivity Measurement in U.S. Manufacturing Susan Houseman, Upjohn Institute Staff Working Paper n°06-130
More Countries Collect Data on Multinational Companies Bureau of Economic Analysis
Le commerce extérieur en valeur ajoutée G. Daudin et alii, Revue de l'OFCE n°98, 2006
New trends in globalisation and the international division of labour:Consequences for Europe ? Document de travail DGTPE 2007/03
La conjoncture plombée par l'explosion des bulles Eric Toussaint, CADTM, novembre 2007
Impact of globalisation on industrial relations in the EU and other major economies Fondation de Dublin, 2007
Comment la globalisation oblige à remettre en cause certains concepts économiques Charles-Albert Michalet, L'Economie politique, n°36 (10/2007)
Managing the next wave of globalization Global economic prospects 2007 World Bank résumé en français
A global outlook interview Greenspan, Financial Times, September 16, 2007
Globalization and Inequality World Economic Outlook October 2007 (chap.4) voir Figures et Data pour les données
The Globalization of Labor World Economic Outlook April 2007 (chap.5) voir Figures et Data pour les données
Fonds souverains : les pays du G7 se mobilisent pour trouver une parade Le Monde, 19 Octobre 2007
The consensus for free trade among economists — has it frayed? Jagdish Bhagwati à l'OMC, le 8 octobre 2007 texte en français
The Post-Washington Dissensus Walden Bello
Le retour des dévaluations compétitives Flash
Quand la finance prend le monde en otage Frédéric Lordon, Le Monde diplomatique, septembre 2007
Spéculation immobilière, ralentissement économique : comment protéger l'économie réelle Frédéric Lordon
L'équilibre financier mondial et le financement du déficit extérieur US si la titrisation disparaît Flash
Evaluation of Bank Research A. Deaton, K. Rogoff et alii Final Report of the Evaluation Panel Executive summary
Knowledge Bank-rupted: Evaluation says key World Bank research 'not remotely reliable' Bretton Woods@project, 2007
Research, Knowledge, and "Paradigm-Maintenance": World Bank's Development Economics Vice-Presidency Robin Broad, Global Policy Forum, 2006
Financial Market Turbulence: Causes, Consequences, and Policies FMI, Global Financial Stability Report, September 2007 résumé en français
The global upward trend in the profit share BIS Working Papers n° 231 2007
Crise financière ou scandale bancaire ? Eric Le Boucher, Le Monde, 9-10 septembre 2007
Faire des migrations un atout - pour un nouveau système de mobilité OCDE
Finance-led capitalism? conférence de la fondation Hans-Böckler
Rapport pour le Président de la République sur la France et la mondialisation Hubert Védrine
Le libre échange comme il va Frédéric Viale (Attac)
Free Trade's Great, but Offshoring Rattles Me Alan S. Blinder, May 6, 2007
The unemployment impact of immigration in OECD countries Jean and Jiménez, OECD, Economics department working paper no. 563
Trade-adjustment Costs in OECD Labour Markets: A Mountain or a Molehill ? OCDE + annexes
A New Deal for Globalization K. F. Scheve and M. J. Slaughter, Foreign Affairs, July/August 2007 (+ commentaire Alter Eco)
Trade and inequality, revisited Paul Krugman, 15 June 2007 (avec traduction en français)
World investment 2011 The Ekonomist Executive Summary The Ekonomist
Le défi des délocalisations en Europe Michel Husson, communication à la Journée sur la « Politique Industrielle et Délocalisation au Pays Basque »
Bilbao, 26 Septembre 2007
Regional cooperation for development Trade and Development Report, CNUCED/UNCTAD, 2007 synthèse en français analyse Attac
Note sur l'éclatement de la bulle immobilière américaine Isaac Johsua
On est revenu au XIXe siècle, avant l'Etat providence John Monks, Libération, 6 octobre 2006
Spéculation immobilière, ralentissement économique : comment protéger l'économie réelle Frédéric Lordon
La crise financière et ses enseignements Jean-Jacques Chavigné et Gérard Filoche, 25 août 2007
Spillovers and Cycles in the Global Economy FMI, World Economic Outlook, April 2007
The Globalization of Labor chapitre 5 synthèse en français Data and charts
Globalisation backlash in rich nations
Espace supranational et normalisation - Essai sur le G8 Thibault Le Texier
La Banque qui sait. Eléments pour une analyse des stratégies domination cognitive de la Banque mondiale Thibault Le Texier
Poverty in Focus International Poverty Centre June 2007
Productivity and Global Competitiveness The Conference Board
Tirer le meilleur parti de la mondialisation Perspectives économiques de l'Ocde
L'investissement international dans le monde en 2006
Israel's Roaring Economy Shimshon Bichler and Jonathan Nitzan
The Real Cost Of Offshoring Michael Mandel, Business Week, June 18, 2007
Délocalizations & amploi O C D E
S'implanter en France ou a l'étranger : le choix des firmes françaises La lettre du CEPII n°264, février 2007
The Challenge of Inequality Poverty in Focus, PNUD
Perspectives économiques de l'OCDE n°81, mai 2007
Retour sur les enjeux autour de la Banque du Sud Éric Toussaint (CADTM), 17 mai 2007
The Arab Economies in a Changing World Marcus Noland and Howard Pack
D'ici à 2010, la Chine pourrait manquer de travailleurs Libération & China Dayly
Rapport Brunel sur les délocalisations Assemblée Nationale, 2006
Délocalisations : la peur n'est pas une solution Enquête auprès de 100 entreprises moyennes,CCI
Lutter contre les délocalisations et favoriser l'emploi Proposition de loi PCF
Guide des ressources sur les zones franches d'exportation Organisation Internationale du Travail
Guide des ressources sur la responsabilité sociale des entreprises (RSE) Organisation Internationale du Travail
Comment la globalisation façonne le monde Pierre-Noël Giraud, Politique étrangère 4:2006
A Better Globalisation Fund Etienne Wasmer & Jakob von Weizsäcker, Bruegel policy brief february 2007
Délocalisations: les candidats se contentent de mesures défensives El Mouhoub Mouhoud, chat sur LEMONDE.FR, 6 avril 2007
A Theory of "Crying Wolf": The Economics of Money Laundering Enforcement Elod Takats, FMI
Localisation des activités et stratégies de l'Etat rapport El Mouhoub Mouhoud, Commissariat général du Plan, 2005 synthèse
Will global capitalism fall again ? Jeffry Frieden
Offshoring: The Next Industrial Revolution ? Alan S. Blinder, Foreign Affairs, March/April 2006
Méditerranée : d'un Euromed en panne à une région industrielle Nord-Sud Pierre Beckouche et Jean-Louis Guigou
The Rise of Offshoring: It's Not Wine for Cloth Anymore Gene Grossman & Esteban Rossi-Hansberg, Princeton University, August 2006
débat Ramaux/Coutrot/Johsua
A économie mondialisée, fiscalité globalisée Attac
La planète altermondialiste livre coordonné par Chiara Bonfiglioli & Sebastien Budgen
World Economic Situation and Prospects 2007 Résumé en français : Situation et perspectives de l'économie mondiale, 2007
The economics of Outsourcing Thomas Palley, Février 2007
Une mesure contre la démesure de la finance : le SLAM ! Frédéric Lordon, Le Monde diplomatique, Février 2007
Ça finira mal ; mais quand et pourquoi ? Patrick Artus, janvier 2007
Extrême pauvreté, guerres, environnement : l'irrationalité du capitalisme au coeur de la crise de civilisation planétaire François Chesnais
Imbalances of the Global Economy Andrew Glyn
Délocalisation de la production et relations industrielles EIRO
Global Employment Trends 2007 ILO
Development and the Next Generation World Development Report 2007, World Bank Abrégé : Le développement et la prochaine génération
Libre-échange, la panacée ? Jacques Cossart
Why the currency transaction tax is a win/win scenario Susan George for the Finnish Economic and Foreign Affairs Ministries, 18/09/2006
Le protectionnisme, un moyen pour des politiques alternatives ? débat Michel Husson/Jacques Sapir Les Cahiers de Louise n°1
The World Distribution of Household Wealth WIDER (World Institute for Development Economics Research)
La sécurité socio-économique pour un monde meilleur fiches BIT
Perspectives de l'économie mondiale FMI septembre 2006 Résumé Annexe statistique Données statistiques
CNUCED : Rapport mondial 2006 sur les IDE résumé et liens
Information Economy Report 2006 UNCTAD
Le monde occidental et ses deux capitalismes Edmund S. Phelps (Nobel 2006), Le Figaro 23 juin 2006
5 textes sur commerce et développement Dani Rodrik
U.S. Multinational Corporations and the Mobility of Productive Capital:A Skeptical View Tim Koechlin
Make trade not war ? Philippe Martin, Thierry Mayer, Mathias Thoenig, CEPR Discussion Paper No. 5218 2005
Low Wages Not Always Key Success Factor for Overseas Investment he Conference Board
From Communist Manifesto to Empire: How Marxists Have Viewed Global Capitalism in History Hamid Hosseini
How Do Financial Systems Afect Economic Cycles ? FMI 2006
La fin de la mondialisation ? dossier L'Expansion 7 septembre 2006
Minimum wages and relocation of production European Foundation for the Improvement of Living and Working Conditions, 2006
Simulations de la libéralisation des échanges commerciaux rapport du Sénat
Déroulement des négociations à l'OMC rapport du Sénat
Trends and recent developments in foreign direct investment OCDE
Rapport sur le commerce mondial 2006 OMC
Trade and development Report 2006 Cnuced overview résumé Figaro
Le nouveau visage de la mondialisation Frédéric Lemaître Le Monde, 1er septembre 2006
A world awash with profits The Economist, 12 février 2006
Le beurre et l'argent du beurre. Comment les multinationales échappent à la redistribution fiscale CISL, juillet 2006
The Dilemma of Globalisation: A German Perspective Hans-Werner Sinn (IFO), Economie internationale n°100, 2004
La mundialización desequilibrada Michel Husson, artículo para Herramienta
World Investment Report 2005 overview
France et investissement international Bilan 2005
Managing the Challenges of WTO Participation: 45 Case Studies
Neoliberalism: Myths and Reality Martin Hart-Landsberg, Monthly Review, vol.57, n°11, April 2006
How will "global imbalances" end ?
Nouveau fonctionnement du marché du travail et dynamique des cycles (en anglais)
Recyclage des surplus des pays émergents et compétitivité des pays avancés
Statistiques du commerce international 2005 OMC
Délocalisations et concurrence des pays émergents : mesurer l'effet sur l'emploi en France
Guillaume Daudin & Sandrine Levasseur, La revue de l'Ofce n°94, juillet 2005
Rethinking growth IMF, Finance and Development march 2006
La mondialisation financière Note Attac Duménil-Plihon
Foresight 2020: Economic, industry and corporate trends The Economist
Global Financial Stability Report IMF 2006 summing up by the Chairman
U.S. Offshoring: Small Steps to Make It Win-Win
The External Wealth of Nations Mark II: Revised and Extended Estimates of Foreign Assets and Liabilities, 1970–2004 IMF
Etude sur les coûts des entreprises travers le monde résumé
What is the effect of trade openness on wages ? Nomaan Majid
Relocation: Challenges for European trade unions ETUI 2006
Offshoring and the Internationalization of Employment ILO 2006
Délocalisations : craintes excessives ou péril en la demeure ? Isaac Johsua
Structure et comportement des entreprises exportatrices françaises DPAE
AGCS : état des lieux des négociations Jennar mars 2006
Commerce mondial: le retour de la « vieille économie » ? Luis Miotti et Frédérique Sachwald, Ifri, 2006 résumé
Investissements directs étrangers : analyse des tendances récentes
Economic Crisis or Global Malaise in 2006 ? Joseph Stiglitz
A la recherche de la firme globale Frédéric Boccara
The Politics and Economics of Offshore Outsourcing Gregory Mankiw & Phillip Swagel
Economía mundial: Tendencias y tensiones Eduardo Lucita
Competing for global talent ILO
Mondialisation et marché du travail dans les pays développés DPAE
Situation et Perspectives de l'Economie Mondiale 2006 Nations Unies
Investissements internationaux mobiles : tendances par pays et régions d'origine Notes bleues
L'industrie en France et la mondialisation Sessi 2005
On the Tobin Tax Korkut A. Erturk, University of Utah
Trends in the employment intensity of economic growth KILM 2005
Global trends in wages by sector and occupation KILM 2005
Unit labour costs, productivity and international competitiveness KILM 2005
Key Indicators of the Labour Market (KILM) Executive summary rapport 2005
La mondialisation échoue à créer de nouveaux emplois de qualité et à réduire la pauvreté résumé rapport BIT
Europe - Etats-Unis : je t'aime, moi non plus, Guillaume Duval, Alternatives économiques n° 215, juin 2003
Flying on one engine, The Economist, September 18th 2003
The Benefits of Liberalising Product Markets and Reducing Barriers to International Trade and Investment in the OECD OECD working papers
Radioscopie du XXIe siècle L'Observateur de l'OCDE n°217/218 été 1999
Indicateurs du Développement Humain PNUD 2005
Les crises financières Robert Boyer, Mario Dehove, Dominique Plihon, rapport Conseil d'analyse économique n° 50
Les multinationales sur leur tas d'or Le Boucher, Le Monde 5/9/2004 + Artus (L'Huma 9/9/2004 + Les Echos 6/9/2004
Economic insecurity is a global crisis rapport de l'OIT
Analyses de la crise 2000-2002, séminaire ENST
Rapport Mondial sur le Développement Humain 2005 La coopération internationale à la croisée des chemins PNUD
La croissance du commerce devrait ralentir en 2005 OMC extraits rapport + tableaux
China, India and the Doubling of the Global Labor Force Richard Freeman
Un choc pétrolier très différent Etude CCF
The great__t_h_r_i_f_t__s_h_i_f_t The Economist
Global current account imbalances and the euro area
The origins and motivations of the current emphasis on corruption. The case of Transparency International Julie Bajolle, October 2005
Transnational Corporations and the Internationalization of R&D World Investment Report UNCTAD 2005
Chronic diseases série d'articles The Lancet
Les délocalisations de l'emploi aux États-Unis
Inégalités dans le monde : poids et mesures La lettre du Cepii n°242 février 2005
Délocalisations et emploi en France, que faire? Lettre de l'OFCE n°264, 2005
Réponse au questionnaire EIRO sur les délocalisations Michel Husson, IRES
What Might the Next Emerging-Market Financial Crisis Look Like ? Institute for International Economics résumé
Global agreements between Transnational Companies and Global Union Federations voir aussi : Global Union-Management Agreements
Curbing the Boom-Bust Cycle: Stabilizing Capital Flows to Emerging Markets John Williamson I.I.E.
Plusieurs rapports analysent l'impact des délocalisations sur l'emploi note pour l'EIRO, juin 2005
The shift towards services World investment report, CNUCED, 2004 synthèse en français
International banking and financial market developments Bank for International Settlements, june 2005
Bilan 2004 des investissements étrangers en France
L'écran des délocalisations Lionel Fontagné, Libération 10 juin 2005 Cahier En temps réel n°21
Délocalisations et réductions d'effectifs dans l'industrie française document de travail Patrick Aubert et Patrick Sillard (Insee)
Equity and Development World Bank, World Development Report 2006 (Draft)
Offshoring White-Collar Work Brookings Trade Forum 2005
Investissements étrangers en France
Trois propositions pour limiter les délocalisations Thierry Brugvin (Attac)
World Economic Outlook IMF, Globalization and External Imbalances, April 2005
Localisation des entreprises et rôle de l'état Jean-Louis Levet, Les Cahiers du Plan n°2
L'évolution des inégalités dans le monde divise les économistes Delhommais, Le Monde 29 avril 2005
nouveaux rapports sur la France et les délocalisations Le Monde Les Echos L'Humanité avril 2005
Le grand bond en avant du textile chinois Michel Husson, Rouge n°2109, 28 avril 2005
Les réponses législatives aux délocalisations États-Unis, 2003-2004
What Happened to the Great US Job Machine ? The Role of Trade and Offshoring Martin Neil Baily and Robert Z. Lawrence
Multinational Companies: Employment, Sales, and Capital Expenditures BEA
Taking Stock of the World's Capital Markets McKinsey
Global Financial Stability Report FMI
L'investissement international en Europe + indicateurs et mesure
How global labour arbitrage will shape the world economy Stephen Roach
Outsourcing Innovation Business Week, 21 mars 2005
Agriculture mondiale : horizon 2015/2030 FAO
La situation des marchés des produits agricoles 2004 FAO
U.S.-China Trade, 1989-2003. Impact on Jobs and Industries Robert E. Scott, The Economic Policy Institute 2005
A propos des délocalisations Michel Husson, petite synthèse pour la Lettre de Copernic
Offshore outsourcing of business services - threat or opportunity ? European Monitoring Centre on Change, 2004
Outsourcing of ICT and related services in the EU European Foundation for the Improvement of Living and Working Conditions, 2004
Manufacturing Employment And Compensation In China Judith Banister, BLS, december 2004
OMC, régulation mondiale des échanges et préférence européenne Julien Prévotaux, note de synthèse, juin 2006
Winners and Losers Sandra Polaski, Carnegie Endowment for International Peace, 2006
Dix malentendus fréquents au sujet de l'OMC argumentaire de l'OMC
OMC : le sens de la formule Lettre du Cepii n°253
AGCS : état des lieux des négociations Jennar mars 2006
Après Hong Kong ressources documentaires
OMC ¿ Continuidad del estancamiento o principio del fín ? Eduardo Lucita
L'Afrique du coton à Hong Kong : les enjeux d'une négociation Kako Nubukpo
Accord de Hong-Kong : l'OMC au service des transnationales Susan George
The Myth of Corporate Social Responsability Deborah Doane
Mettre l'OMC hors d'état de nuire Michel Husson, Rouge n°2138, 15 décembre 2005
Renseignements concernant les ADPIC sur le site de l'OMC
Why developing countries need tariffs ? Ha-Joon Chang
Agricultural Trade Reform and the Doha Development Agenda Kym Anderson and Will Martin, World Bank
Note du Secrétariat 22/11/2005
Aides agricoles : autopsie d'un système inégalitaire Confédération paysanne/Agir ici
L'offre agricole de l'UE Jacques Berthelot, novembre 2005
La page officielle de la conférence de Hong-Kong
The Impact of Mode 4 Liberalization on Bilateral Trade Flows WTO
Le dossier oublié : les brevets qui tuent Raoul-Marc Jennar
17 ways the European Commission is pushing trade liberalization on poor countries Mark Curtis
URFIG textes Jennar
A Critical Assessment of Doha Round Projections Frank Ackerman, GDAE, October 2005
La propriété intellectuelle Alain Lecourieux octobre 2005
La tragédie des ADPIC Geneviève Azam, Politis, 27 (?) octobre 2005
OMC, le retour Michel Husson, Rouge n°2129, 13 Octobre 2005
Les enjeus de la réduktion du deficit de la balansse courente des USA Perspektives ékonomik de l'OZDE n° 75, chap.5
America and the Coming Global Workforce Justin Heet American Outlook, Hudson Institute, winter 2004
The new economy and the measurement of GDP growth François Lequiller, document de travail INSEE G2001/1
The American Prosperity Myth Will Hutton, The Nation, 1er septembre 2003
A propos des délocalisations documents La lettre du CE
Racing to the bottom: international trade without a social clause A.Chan & R.J.Ross, Third World Quarterly, vol 24, n°6, 2003
Employment, Productivity And Poverty Reduction OIT, World Employment Report 2004-05
L'envers des marques dans les zones franches d'exportation CISL
Rapport 2004 Commission dimension sociale de la mondialisation + Note de synthèse (Peter Burstow)
Outsourcing of ICT and related services in the EU + communiqué de presse
Désindustrialisation – Délocalisations Rapport CAE Fontagné Lorenzi
Delocalisation, relocation and outsourcing extrait de Employment in Europe 2004
Délocalisations document de travail SUD-PTT 14 novembre 2004
Délocalisations et emploi Parti socialiste
Demystifying Outsourcing Mary Amiti and Shang-Jin Wei, Finance & Development, FMI, december 2004 résumé en français
The Trade, Debt and Finance Nexus: at the Cross-roads of Micro—and Macroeconomics WTO working paper
Un chantage sur les salariés Michel Husson, La Marseillaise, 16 octobre 2004
Offshore Banking: Secret Threat to America Lucy Komisar, Dissent, Spring 2003
Offshore Banking: the Secret Threat to America Lucy Komisar, Hound-Dogs March 2004 (same title but different article)
After Dirty Air, Dirty Money Lucy Komisar, The Nation, June 18, 2001
Global Economic Prospects 2005: Trade, Regionalism and Development rapport Banque mondiale
Compétitivité et environnement, un dilemme insurmontable ? Le Plan, 4 pages n°2, octobre 2004
Délocalisations : à la politique de la bourgeoisie, opposer celle des travailleurs Débat militant n°54, novembre 2004
Vendeurs de délocalisations Terra economica n°16, 13 mai 2004
Worldthink, Disequilibrium, and the Dollar Stephen Roach
Global Trade Union Strategies (Global Union Research Network)
Bilateral and Regional Trade Agreements (Global Union Research Network)
Current Government Data Provide Limited Insight into Offshoring of Services
United States Government Accountability Office, september 2004
A Better Investment Climate For Everyone Banque mondiale, World Development Report 2005
La mesure de l'investissement international et de la présence étrangère Fabrice Hatem, Les Notes bleues + autres liens
Dix raisons de lutter contre la mondialisation capitaliste Michel Husson, Rouge spécial FSE octobre 2004
Délocalisations et concurrence des pays émergents : mesurer l'effet sur l'emploi en France Guillaume Daudin, Sandrine Levasseur, Revue de l'OFCE n°94, juillet 2005
Un sondage sur la mondialisation
Délocalisations: agir est possible Pascal Lamy Libération 22 septembre 2004
Return of a conundrum Jeremy Rifkin, The Guardian, March 4
Rapport du groupe technique sur les mécanismes innovants de financement résumé
La concurrence fiscale et l'entreprise rapport Conseil National des Impôts synthèse du rapport
Nouvelles contributions financières internationales rapport Landau synthèse du rapport
American Workers, the Jobs Deficit, and the Fair Globalization Solution Tim Costello, outsource this !
Les salariés américains, le déficit d'emploi et la solution de la juste mondialisation résumé en français
Mondialisation du syndicalisme Alain Baron
Délocalisation des centres d'appel Sandra Demarcq (SUD)
Délocalisations : le nouveau bouc émissaire ? Thomas Coutrot, Politis n°820, 7 octobre 2004
The world economy : scars ahead Ze Economizt Sep 30th 2004
Délocalisations : point de vue d'un économiste Claude Pottier, FSE Londres, octobre 2004
Le monde du travail face aux délocalisations Alain Baron
World Economic Outlook FMI, September 2004
Les entreprises sur les marchés mondiaux Economie et statistique n°363-364-365, INSEE, 2003
Désindustrailisation : mythe ou réalité ? Rapport parlement Roustan 2004
Compétitivité Rapport Debonneuil Fontagné CAE 2003
Dossier attractivité Bulletin Banque de France mars 2004
Dossier impôt global Libération
The shift towards services World investment report, CNUCED, 2004
The offshoring of corporate service functions: the next global shift ? World investment report, chapitre 4, CNUCED, 2004
Mondialisation et recomposition du capital des entreprises européennes rapport Dietsch CGP 2003
La France, puissance industrielle DATAR 2004 résumé
Charte sur les délocalisations Union Network International
OMC, World Trade Report 2004 Impact of Domestic Policies on Trade
Délocalisation, externalisation, sous-traitance document CGT, mars-avril 2003
Un phénomène difficile à évaluer Libération, 14 septembre 2004
Les multinationales sur leur tas d'or Le Boucher, Le Monde 5/9/2004 + Artus (L'Huma 9/9/2004 + Les Echos 6/9/2004
La globalización, las deslocalizaciones y la clase obrera industrial Salva Torres, mayo 2004
World Development Report 2004 : Making Services Work For Poor People chapter by chapter full report overview indicators résumé
Lutte contre les délocalisations: l'Est, coupable idéal Libération, 13 septembre 2004
Des allégements fiscaux pour freiner les délocalisations Le Monde, 10 septembre 2004
Délocalisations : que faire ? Michel Husson, Rouge n°2078, 16 septembre 2004
Délocalisations : chantage et bluff Michel Husson, Rouge n°2077, 9 septembre 2004
Propositions pour la riposte L'Humanité, 7 septembre 2004
Offsourcing of services: the case of India B. Pradeep Kumar, AIFTU
Délocalisations : pour un néo-colbertisme européen Rapport Grignon, Sénat, juin 2004 Conclusion + positions PC & PS
Propositions du PCF avec proposition de loi février 2004
Pour signer la pétition Résistance 2004
Peut-on éviter les délocalisations ? Le Parisien, 7 septembre 2004
Site vie publique : rapports, documentation
Une mondialisation juste Organisation Internationale du Travail 2004 synopsis
Drifting Apart or Growing Together? The Primacy of the Transatlantic Economy
Joseph P.Quinlan, Center for Transatlantic Relations, 2003
A propos des délocalisations Michel Husson (texte provisoire) janvier 2004
Fusions en Europe 1990-2000 source : IFW, base de données DOME
Glossaire accumulation, développement, croissance, décroissance Jean-Marie Harribey
L'industrie européenne écrasée entre les émergents et les États-Unis? Patrick Artus CDC-Flash 16 avril 2003
Are U.S. Multinationals exporting U.S. jobs? S.Lael Brainard & David A.Riker, NBER Working Paper n°5958, mars 1997
U.S. Multinationals and competition from low wage countries David A.Riker & S.Lael Brainard, NBER Working Paper n°5959
L'attractivité des pays pour l'investissement étranger : comparaisons et indicateurs Les Notes Bleues n°273, 17 juin 2004
Délocaliser pour respirer Philippe Martin, Libération, 31 mai 2004
Délocalisations : le point sur l'activité législative aux États-Unis note CEPEA n°1, Montréal, juin 2004
Pascal Lamy se défend de vouloir privatiser les services publics Les Echos, 13 décembre 2002
Less So with Eastern Enlargement ? Dalia Marin, University of Munich, march 2004
Service offshoring takes off in Europe UNCTAD, 14 juin 204
La menace des délocalisations pousse les Allemands à travailler plus AFP, 25 juin 2004
Transnational corporations and foreign affiliates UNCTAD, chapitre rapport 2004
Restoring the Transatlantic Alliance, C. Fred Bergsten and Caio Koch-Weser, Financial Times, October 6, 2003
La menace des délocalisations pousse les Allemands à travailler plus AFP, 25 juin 2004
Meeting the Offshoring Challenge Robert Atkinson, Progressive Policy Institute, July 2004
Offshoring EPI Issue Guide Robert Atkinson, Economic Policy Institute
AGCS Accord Général sur les ServicesTexte de l'accord
Erreurs fréquentes sur l'AGCS Alain Lecourieux, juillet 2003
Normes sociales : quelles propositions avancer ? Groupe « Mondialisation » du CS d'Attac, projet,19 mars 2003
Clauses sociales et environnementales Contribution Attac-France, mai 2000